Abercrombie Lane (off George Street),
Sydney 02 9240 3172
merivale.com.au/palmerandco/
This latest launch from Merivale is a case-in-point example of Justin Hemmes' attention to detail and creative savvy. Taking over a section of Tank's underground space – what used to be the VIP area – Palmer & Co. is all stripped-back brickwork, catchy coat hooks, 1920s black and white imagery and thick wooden beams. It's class. Mr. Palmer – the namesake – is a long-past Sydney taxidermist who has made himself a keepsake now, as P&Co. is surely not going to fade away any time soon. The venue has tapped into the 1920/30s period well and they bill themselves as 'Purveyors of Fine Whiskey, Curiosities, Taxidermy and Cocktails' – much like you'd see advertised in the Sydney Gazette an era ago (although the step from cocktails to taxidermy is a slight worry). At Palmer & Co. it's cocktails at the fore, and you can expect well mixed, chilled and presented specialties like the Palmer Martini, your choice of vodka or gin, dry vermouth and a dash of orange bitters. Sure it's a simple treat, but mixed up in a voluminous mixing glass heaped with ice, and olives on the side it's a perfect way to settle in.
ADVERTISEMENT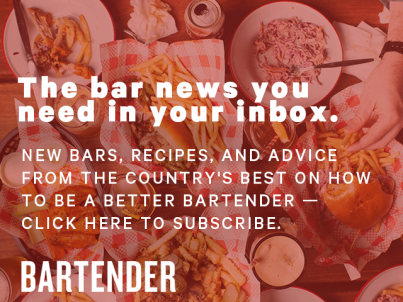 &nbsp