Sydney Bar Week is right around the corner (22 – 25 September), so strap yourselves in for an amazing line-up of events to whet your whistle and pique your interest in bars, brands and libations! And remember, this year's show is also open to consumers, so bring your non-trade friends. The CBD Speakeasy Bar Tour sponsored by Ketel One is just one of the impressive off site events. There are only 5 tickets left, so if you're interested, click here to buy your ticket.
Location: Hidden CBD Bars
(you'll be emailed the secret location of the starting venue upon ticket purchase)
Time: 5pm-8pm
ADVERTISEMENT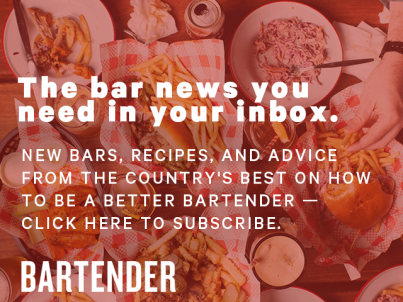 &nbsp
Price: $75pp CLICK HERE TO BUY TICKETS
Description: Calling all gangsters, flappers, and pearl necklace wearing Charleston dancers! Take a trip back in time to the Roaring '20s, a time of temperance zealots, loose morals and hidden speakeasy bars. It was all about Al Capone, silent movies and of course, The Great Gatsby. Stay close to us on this tour and keep tight-lipped about what we're doing. We've already paid off the Feds, but we don't want any trouble.
The group will visit 3 bars from 5pm-8pm having a cocktail and small share style food at each venue.
It also includes an expert host to squire you about Sydney's best bars and introduce you to the managers and owners who make these bars tick…
Space is limited, don't miss out!
To find out more about all the Sydney Bar Week events visit barweek.com.au