Sydney Bar Week is right around the corner (22 – 25 September), so strap yourselves in for an amazing line-up of events to whet your whistle and pique your interest in bars, brands and libations! As well as all the brands on show at Drinks Fest at the OPT, there is also an amazing line-up of off-site events, including a great debate about Fashionable Drinks at Gazebo Wine Garden…
Venue: Gazebo, Wine Garden
Time: 6:30pm-8:30pm
Price: $60pp BUY TICKETS (includes six drinks paired with food)
ADVERTISEMENT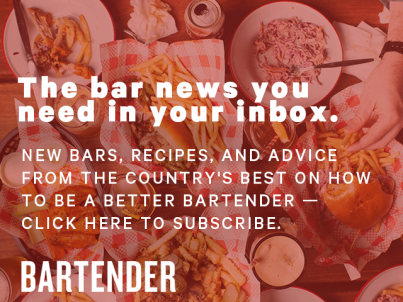 &nbsp
Description: Drinkers get your claws out, your most fabulous get-up on, and prepare to take sides in an all-out fashion war between Cocktails and Wine.
German denim and Riesling take on swimwear and Pina Coladas while your favourite drinks hit the runway in the biggest thing to happen to fashion since Janet Jackson's Superbowl wardrobe malfunction… and shoulder pads.
There can only be one winner… who will it be?
For more information about Bar Week visit barweek.com.au