With Bar Week less than a month away, it's time to announce the latest addition to the jam-packed line-up. The Inaugural Fernet-Branca Bar Back Games promises to be the craziest industry event to date!
On September 24th, 2012 Australia's best bar back talents will compete for awesome prizes and of course, bragging rights as the 2012 Fernet-Branca Bar Back Champion.
A series of rigorous bar related challenges will test the competitors to breaking point in challenges such as: ice bucket relay, glass washing & polishing, citrus juicing, fridge restocking and more!
All this in front of a crowd of cheering bartenders, owners, and industry enthusiasts! Throughout this mind blowing event there will be awesome prizes, loads of Fernet-Branca, food, unique giveaways and to top it all off, DJ Blake Head spinning the tunes! You couldn't ask for a better spectacle!
ADVERTISEMENT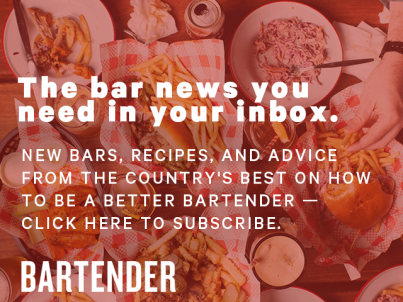 &nbsp
Click here for all the information you'll need to register your bar back/glassy or to register yourself!
When?
9.00pm Doors open for Bar Back Registration
10.00pm The Games Begin!
Monday, 24th September 2012
Where?
The Standard
3/383 Bourke Street Darlinghurst NSW 2010
For more information about Sydney Bar Week including the Drinks Fest and all the off-site events, go to barweek.com.au