This story appeared in the August 2012 issue of Australian Bartender.
Compiled by Edward Washington
Cocktails created and shot at the Victoria Room, Sydney
Patron Silver kicks off the afternoon and Toby notes that is a super mellow Tequila. "It's a great an entry level Tequila," suggests Jess Arnott. "This would be a fantastic way to introduce people to the category." The crew considers the spirit a little bit soft and light in texture, without a big 'bite'. "It's smooth and without an obvious vegetal note," said Jess, "so very approachable. As for cocktails, the boys and girl see it as a great 'sipper'; its delicate so you wouldn't want to overshadow the spirit with too many addition. A Tommy's perhaps, or maybe an Old Fashioned with Mescal bitters thought Toby. The Mescal as a way to add some smokiness. Alec thought he would use it in a fruity and tropical style of cocktail, like a Paloma.
Moving on, it is the cult-like Ocho Tequila that is poured out and Jess picks up on some major agave green on the nose. Luke finds a strong mineral character and the group has no qualms about identifying it as a rich Tequila. "It starts light but then there's a big kick of Agave," states Luke, impressed by its power. Jess thinks that, "it starts sweet and then has a nice a transition to spice and peppers." Toby thinks it would be a great way to begin dinner – an aperitif that makes you salivate. Even thought the group found a strong alcoholic bite, it was not offensive or harsh – just more pronounced. Alec was suitable impressed, finding it smooth and buttery in the mouth. As a whole, the group thought it would 'sing' in a cocktail.
ADVERTISEMENT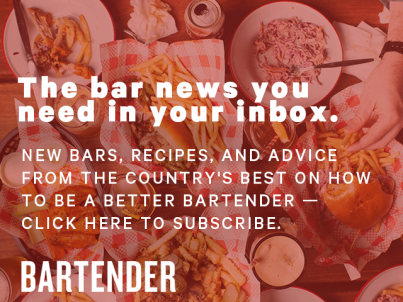 &nbsp
Espolon Reposado seriously caught the eye of the Vic' Room crew, and they all loved the packaging and great branding. When tasting, both Alec and Luke picked up a slight confectionary note, while Jess found dried apricots and Toby some slight vanilla and caramel characters. Luke enjoyed the rich taste and picked out stewed apples as opposed to fresh fruit and Jess found it to have a bit of a dry finish, which she really liked. The group also found strong vegetal notes, white pepper and some coffee too – so they were considerably excited at putting to the test in a cocktail. A Tequila Treacle was suggested, as was some more wintery styled drinks, like a Muscat Flip from Philip or a Blazer with spiced apple syrup and muscatel from Toby.
The Calle 23 Reposado oozed smokiness, and sweetness at the back of the palate, and showed rich chocolate notes as well. There was a prominent Agave character that the group picked up on, as well as a strong hint of vanilla oak, The spirit's sweetness showed and sticks around with a long finish – a nice character for a cocktailing spirit. "There are so many ways this Tequila could work in a cocktail," said Philip, who ultimately ended up working with the product. Overall, the crew thought that the sweetness of the underlying spirit supports the oak, and makes the product quite versatile. Does it make you smarter? A unanimous yes.
Tezon Anjeo was the last in the line-up and immediately the group noted a very chocolaty character coupled with some smoke on the nose. "You know that this has been really aged by just smelling it," commented Jess as she nosed it. "There's caramel and maple on the nose," continued Luke. Philip said, "it's really nice; it's very soft on the palate." The others were similarly impressed with Alec commenting, "that falls across your tongue", and Toby describing it as landing on your tongue very delicately". Jess picked up that there was quite a bit of wood showing, although not too much as to dull the vibrant palate. For Philip, he saw it as a perfect balance: woody and sweet. Initial cocktail ideas saw it stirred down old fashioned style and Toby thought perhaps some coffee walnut bitters might help accentuate its flavour profile. "Anjeo Tequilas like this are a great opportunity to get a scotch or rum drinker into the category," finished Jess as the team packed up and made a bee-line for the bar.
All in all, a great tasting session – now check out their cocktails!
Challenger: Phillip Serna
"This all combines to the perfect balance of want, taste & satisfaction."

Product: Calle 23 Reposado Tequila 40% abv

Cocktail Name: Perfect Skirt

45ml Calle 23 Reposado Tequila
15ml Lillet Blanc
10ml Punt e Mes
10ml cinnamon and vanilla syrup

Method: Add to a mixing glass, stir with ice chunks and strain into a martini glass.
Challenger: Luke Hanzlicek

"This cocktail is inspired by the Beatles song Savoy Truffle, its opening lyrics are, "ginger sling with a pineapple heart". That and the fact the Patron Tequila calls for a tropical mix of fruit flavours.

Product: Patron Silver 40% abv




Cocktail Name: Savoy Truffle

60ml Patron Silver Tequila
15ml lime juice
5ml truffle agave syrup
10ml pineapple/ apple shrub
40ml spicy ginger beer

Method: Build in a highball glass and stir briefly. Garnish with Mexican themed hat.
Challenger: Jessica Arnott
"The rim gives a smoky aroma which compliments the sweetness of the Tequila. This shows a different side to Tequila cocktails, showing a mixability not usually found in Anejos."

Product: Tezon Anejo Tequila 40% abv

Cocktail Name: The Fig Sign

40ml Tezon Anejo Tequila
10ml fig liqueur
10ml antica formula
2 dashes Bittermens Xocolatl mole bitters
5ml agave nectar
20ml lemon juice

Method: Rim the cocktail glass with a mix of sugar, salt & spices – now slightly char the rim. Shake all ingredients in a cocktail shaker and fine strain into your glass. Garnish with sundried figs and orange twist.
Challenger: Alec Hearfield-Brown
"The Ocho is bright and fresh – it marries well with the grapefruit. The floral notes of the elderflower add some sweetness and the dry sparkling wine freshens and lengthens with an added effervescence."

Product: Ocho Tequila 40%abv

Cocktail Name: Camarena Condor

45ml Ocho Tequila
20ml St. Germain Elderflower liqueur
15ml fresh ruby red grapefruit
10ml sparkling dry wine to top

Method: Add all to a shaker (excluding sparkling) shake and strain into a coup. Top with sparkling wine and serve.
Challenger: Toby Hiscox
"The maple syrup and other ingredients all mix well together with the sweet vanilla and cinnamon notes of this highland Tequila."

Product: Espolon Reposado Tequila 40% abv

Cocktail Name: Cumulus Crunch

45ml Espolon Reposado Tequila
15ml Becherovka
30ml fresh white grapefruit juice
12.5 maple syrup
10ml egg white
4 dashes Mezcal bitters
4 dashes Orange bitters
Maple flakes to garnish

Method: Dry shake all to emulsify, shake hard with ice and strain into a chilled coupette. Garnish with maple flakes