Around the nation bartenders have their heads buried in books, their noses stuffed in tasting glasses, and hands busy at work whipping up new concoctions for the Bartender Magazine Bartender of the Year Competition sponsored by Ketel One.
On Sunday September 23, (only 11 days away) up to 100 of Australia's finest bartenders will sit a gruelling theory exam at Kit & Kaboodle in Kings Cross. After  sorting out the wheat from the chaff  20 bartenders will proceed straight through to the 'mystery round' consisting of two surprise challenges. Only 10 top barkeeps will emerge from day one of the competition before giving it their all on stage in the Schweppes Mixology Theatre at Drinks Fest on Monday September 24.
The top 10 bartenders will have to whip up two cocktails (and two of each) for our panel of judges in front of a ever lively crowd of trade supporters. Both drinks have to be original concoctions with one containing at least 30ml of Ketel One vodka and the other at least 1ml from any product from the Reserve range of brands. The judges, which include Bartender magazine Editor and Founder David Spanton and last year's champion Tim Philips, will be assessing the competitors on their 'chat', their movement behind the bar, originality and of course the all important taste of their cocktails.
Competition co-ordinator and Bartender magazine Drinks Editor, Simon McGoram says; "Each year that this competition runs we see new faces and old return to strive for Australian bartending's top accolade. I'm constantly surprised by the level of skill and passion from each of the bartenders – not only that they're a thoroughly entertaining bunch too. Make sure you get to see the top 10 in action at Drinks Fest!"
ADVERTISEMENT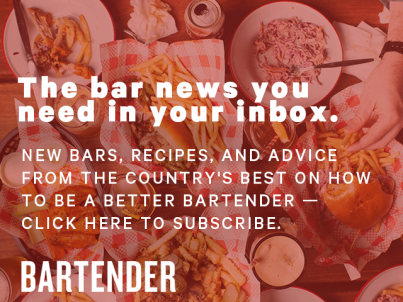 &nbsp
The winner, along with 2nd and 3rd places, will be announced at the Bartender Magazine Australian Bar Awards held at Doltone House on Setember 25.
The Prize
The winner of the competition will not only have national bragging rights after being crowned the Bartender of the Year for 2012 at the Bartender Australian Magazine Bar Awards but will also win a trip for two to the home of Ketel One Vodka in Schiedam, Holland.