Well, what a week that was!
Day 4 of Bar Week began with the workshop, How To Open Your Own Bar & Make Money! Over 50 bartenders, managers, owners and would-be bar tsars gathered at theloft to hear from heavyweights of the hospitality industry: Anton Forte (Shady Pines Saloon and the Baxter Inn), Sven Almenning (Eau-de-Vie and the Roosevelt), James Miller (Foresters, the Abercrombie, the Carrington, the Flinders Hotel), Bonnie Shearston (Canvas and Public), Vernon Chalker (Gin Palace, Madame Brussels, Bar Ampere) and last night's Outstanding Contribution winner Michael Delany-Korabelnikova (the Bottom End).
Topics ranged from how good ideas are turned into reality, working with business partners ("you need to know that they are going to be able to work 120 hours a week," said Anton Forte), and how to attract and retain good staff.
In the afternoon down at Casino Wharf, boat shoes were donned and drams poured for the Glenfiddich Sailing with Single Malts afternoon on the harbour. Canapes were served as boatgoers were led through a tasting of the Glenfiddich range. First up was a pairing of the 12 and 18 year old expressions, followed by the 14 and 15 year old whiskies, before being capped off by the 21 year old and the 30 year old.
ADVERTISEMENT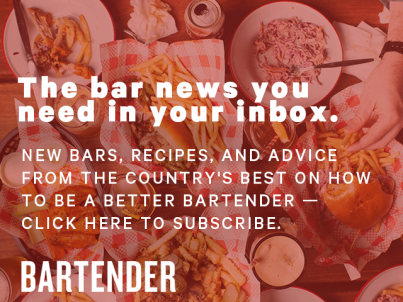 &nbsp
As the boat arrived back at its wharf, the bright young things (and a few older ones) were arriving in their best 1920s get-up at Doltone House for the 2012 Bartender Magazine Australian Bar Awards. The night was the spectacular culmination of the hard work of so many over the last year, a night to come together as an industry and celebrate the best and brightest. Read our recap on the Bar Awards here.