This new bar appeared in the September issue of Australian Bartender.
The Fish Shop
22 Challis Avenue
Potts Point, Sydney
02 9326 9000
merivale.com.au/thefishshop/
The Fish Shop is just one of Merivale's many venue openings for 2012, and the powerhouse hospitality group has eyed off the east coast of America's sun-bleached seaside havens for inspiration in its design.
Fish, unsurprisingly, is the catch of the day for the venue that has taken over the old site of one of Sydney's venerable cocktail institutions, Lotus. But the connection with cocktails remains as the venue has a serious drinks pedigree to back up Chef Jeremy Strode's menu.
ADVERTISEMENT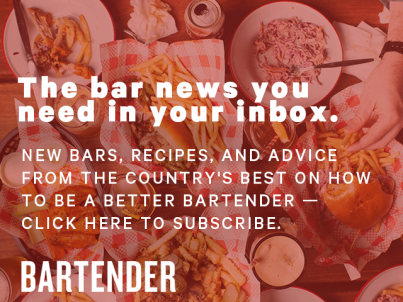 &nbsp
So whilst you chow down on a pound of whole prawns you can knock back a Torontoan favourite, the Bloody Caesar, made with vodka, lime, spice and clamato juice. The cocktails are clearly designed to complement the food with drinks being on the light and refreshing side. Mike Enright's penchant for gin cocktails gets a nod with concoctions like the Bonnie Sour: Hendrick's gin, pomme verte, lime and rhubarb.
And don't despair, a little of the old Lotus lingers on in the new incarnation. Familiar Lotus favourites remain on the cocktail list, like the Lotus Martini and the Celestial.