EXCLUSIVE
Given that they scooped the Best Bar Operator, Drinks Selection, Bar of the Year and New Bar of the Year gongs at the Bartender Magazine Australian Bar Awards it's no surprise that Anton Forte and Jason Scott are opening a new venue come December 1st.
The lads, of Baxter Inn and Shady Pines Saloon fame, are taking over the location of the old Hunter Bar on Hunter St, Sydney and the idea is to have two venues in one. "The whole venue's going to be called Frankie's Pizza," said Forte.
There will be a pizzeria and a dive bar out the back. "Imagine it like a 70s New York pizza parlour that somehow had this back room, and the back room just started to get known for its live entertainment," said Forte, "and eventually this back room just took over and turned into a late night dive."
ADVERTISEMENT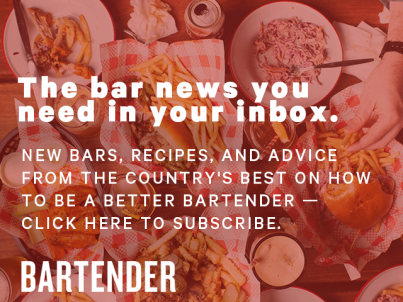 &nbsp
The entrance to the restaurant will draw on the old-fashioned, neighbourhood Italian restaurant for its design cues. "Some kind of image of the Amalfi coast or something ridiculous like that," said Forte. Think black and white tiled floors, red and white checkered tablecloths and pizza "by the slice or a whole pie," he said. The bar will offer live music a few nights each week with no cover charge, and there will be plenty of beer on hand with eight draught taps featuring "craft beer, microbrews – we'll be doing growlers and we've got a takeaway licence here," he said. There'll also be a "70s Americana-style pinball arcade" and you can hope to avoid the queues of their other venues thanks to a 400 person capacity and 24 hour licence. It won't be a loud nightclub the boys are planning, however.
"The earliest we'll close is 4am, 7 days," said Forte. "But come in for a slice of pizza, some pinball, hang out with your mates. It's not going to be a nightclub. It's going to be comfortable, intimate – that's what we want to create."
And stay tuned for another bar to come after Frankie's Pizza opens. It will be next door, though what they'll do is undecided. "Could be a freak, clown midget bar," said Forte, "or it could be a picture-perfect Amsterdam café – it could go either way. It's going to be called Jason and Anton's Fun Room!"