The list of the 50 best bars in the world, from a survey conducted by Drinks International, has just been announced in London. Four Aussie bars have made the list along side luminaries like PDT, Death & Company, and 69 Colebrooke Row. The list was topped by Artesian at the Langham Hotel, in London, followed by PDT in 2nd. But the big story for Aussie drinkers is that the Baxter Inn was named Best Bar in Asia and the highest new entry in the annual event, coming in at number 7 on the list! Well done to the lads for another gong!
Four Aussie bars made the cut overall, three of which were from Sydney. In addition to the Baxter, Melbourne's Black Pearl came in at 17th, while from Sydney Palmer & Co. made it's debut at 21, and Eau de Vie arrived at 25. All in all a good showing from some of Australia's best bars — echoing some of the recognition these bars achieved at the 2012 Bartender Magazine Australian Bar Awards.
24 cities across the globe are represented on the list and while London (13 bars on the list) and NYC (8 bars on the list) dominated, Sydney was the third most represented city with its 3 nods and marked out for special mention as a world class drinking city.
ADVERTISEMENT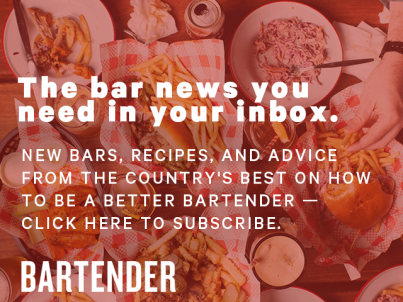 &nbsp
Discuss.