This bar profile appeared in the October issue of Australian Bartender.
by Edward Washington
Justin Hemmes is one persistently creative guy. That might not sound like news, but if you look over the history of his venues and finish up a the ivy, then that's more than enough creativity for one life time – yet the man keeps on going. Testament to this persistence is the recent opening of three more venues, Palmer & Co., Mr. Wong's (both off George Street) and The Fish Shop (Darlinghurst), all of which reset the dial for Hemmes' ability to transform a space into something new and on-trend.
After receiving a swag of votes in this year's Australian Bar Awards it was Palmer & Co. that piqued the interest of the Bartender crew so we made sure to check it out. Tucked away on Abercrombie Lane Palmer & Co. is an underground and out of the way cocktailing haven that will leave you pretty darn impressed. From the heavy wood structure, original exposed bricks, intriguing display cabinets and persistent smile of the staff tending the floor, Palmer & Co. has its finger right on the pulse.
ADVERTISEMENT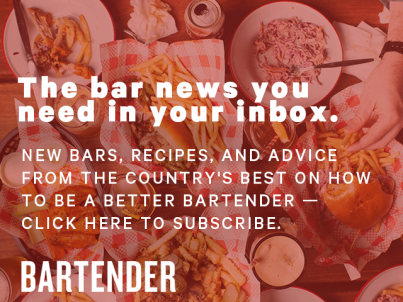 &nbsp
What's not widely known is that had it not been for a private party held by Hemmes, Palmer & Co. might not have actually eventuated. "Early last year, I held an amazing prohibition party at my house," Hemmes explained to Bartender,  "not long after that I was walking through what was the Tank VIP area and realised that the room leant itself to such a bar."
With the means and vision to act on this impulse, Hemmes set about redeveloping the old site over a period of about 14 months and as usual for the Merivale CEO there is a close personal connection to the end result. "We created a venue that we're passionate about and that we love," Hemmes stated," we just hope to hell it works out!" Save to say it is, with a small but dedicated troupe of tipplers lining the alleyway most evenings, patiently waiting for the opportunity to taste something a little different and experience the Merivale touch of class.
International spirit and local cocktailing
Once you have settled into Palmer & Co. take your time to absorb the cocktails on offer and the spirits selection they've put together. The list is impressive and Merivale's Group Bars Manager, Mike Enright, has sourced a number of rare bottlings from around the globe. This includes (at least as of the last visit) Monkey 47 gin – a superb little botanical concoction from Germany. If you're a gin lover this is one you should try and on the off chance it is not around any more, you can bet that the team has something else just as cool to play with.
"The drinks menu at Palmer & Co. is broad," explains Enright, "but there's certainly a focus on spirits – many exclusively available at Palmer & Co.". Look behind the tightly packed bar and you will see this 'focus' on display with an impressive line-up of around 45 whiskies, 30 gins, 40 rums and 40 Tequilas available.
"Cocktails are a focus too and we've included some from the Prohibition era as well as modern recipes," continues Enright. "Each day the bartenders create a couple of specials for the evening which test their skills and gives us a chance to use seasonal ingredients." Served in an array of funky glassware, the cocktails are a mix of finesse and more robust style potables, the latter bearing the hallmarks of the Prohibition period – so drink with care!
When it came time to pulling together the pool of talented staff required for Merivale's expanding bar operations, that ongoing creativity and ability to think outside the box kicked in once again – in the form of a global bartender search. Searching across the vast network of international bartenders, Merivale has managed to collect together a completely new team, all with different areas of expertise but a common passion for creating fine drinks.
"We tried something new for Palmer & Co.," explained Enright, "We put the word out there for bartenders globally through social media channels. The end result is a team that brings together a wealth of international bar knowledge and experience – all have a minimum of five years' American cocktail making experience – from as far afield as Germany, France, Spain, USA, and England."
Is Enright happy with the team they've created and how they're all working together? "These guys know their stuff and that's reflected in the cocktails they create and the service they offer." Save to say Palmer & Co. is an impressive offering. While it does sit amongst the fold of Merivale's growing portfolio, there is more than enough personality and individuality here to warrant it the 'tag' of a small bar in its own right. And the all important team is doing a stella job in handling the pressures of launching a new venue to a crowd that has exceptionally high hopes and expectations.
Hemmes once told Bartender that all the effort and money on an interior can be wasted if you don't staff it right, "you could open a room with black walls and no windows but if you put a fantastic bartender in there it'll be a happening place." Well Palmer & Co. is definitely a happening place. Sure it's not a room with black walls (ok there are no windows) but it definitely has a fantastic bartender (or two) commanding the crowd's attention – and that's the key.