11 Leigh Street
Adelaide
udaberri.com.au
It used to be a sterile office space all one shade of white – white walls, white ceilings, fluorescent office light. The very definition of bland, monochrome and uniform. But this space, now home to Udaberri, is much more than that: deep warm-toned timber floors, below exposed ceilings and brick wall, while chesterfield lounges and communal tables provide space to relax.
But all this design stuff serves a greater purpose: showing off wine and food inspired by the Basque country and Rowan Edwards' time in San Sebastian.
'After spending a long time working and living in San Sebastian," said Edwards, "I just wanted to create a venue that blended the line between bars and restaurants where I could pair truly exciting wines, beers and spirits with delectable bite-sized pintxos.'
ADVERTISEMENT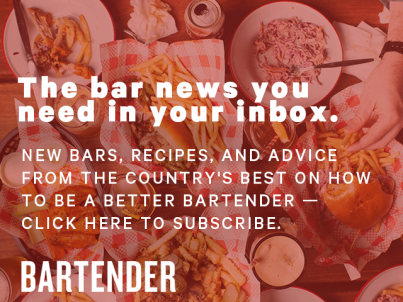 &nbsp
Pintxos (pronounced pin-choss) are small, typically bite-sized tapas that spiked with a toothpick to hold them together and for easy eating.  Indeed Udaberri encourages a marriage of eating and drinking much like on the Iberian peninsular itself.
And just like in San Sebastian, some of the best bites will come from a tin. A staple of tapas joints in Spain, some of the highest quality seafood will be found in tinned form and it is this stuff Udaberri brings to Adelaide. For the complete experience, pair some anchovies or sardines with one of their Manzanilla sherries or a cava. Unlike Spain, however, where groups of people go from one tapas place to another, grazing and drinking as they do, once you've found Udaberri you might as well take up a spot at the bar and stay where you are. The menu will do the journeying for you.