This famous liqueur is steeped in tradition
The history
According to legend, in 1685 King Louis XIV visited Château Chambord, where he enjoyed a marvellous liqueur made from wild raspberries. This liqueur inspired the spirit that today is known as Chambord Liqueur Royale de France. The rich heritage of the Liqueur Royale is now celebrated in the reintroduction of Chambord, the world-renowned black raspberry liqueur for the modern mixologist.
Just two hours south of Paris, in an area fondly called The Garden of France, is the home of Chambord. The liqueur is crafted in a state-of-the-art facility on the grounds of La Sistiere, a magnificent chateau nestled in Cour Cheverny in the Loire Valley. Here, the Master Blender watches over the blending of each batch according to a 300-year-old tradition.
"Our Château de Chambord was used primarily as a hunting lodge," said Chambord's Michel Gayraud. "The nobility who stayed here spent their time with pleasures such as eating, drinking, dancing, hunting and the tasting and sharing of liqueurs. Today, Chambord continues to be a part of that tradition, steeped in the French history and methods founded over 300 years ago."
The Process
ADVERTISEMENT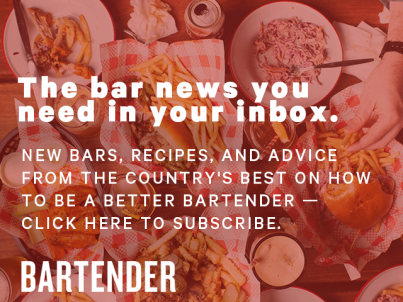 &nbsp
Chambord uses a unique three-step process that unites natural ingredients to create a liqueur possessing an unprecedented level of high-quality ingredients, complexities, flavour and aromas.
STEP ONE: Double Fruit Infusion & Extraction
Infusion begins by extracting the juices from whole fresh raspberries and blackberries. They infuse for four weeks in French neutral spirits.
The second infusion, which takes two weeks, occurs when a second layer of French spirits washes the fruit to extract additional flavour nuances from the whole fruit blend.
Only after six weeks of double fruit infusion is the fruit delicately pressed to capture the natural juices and sugars to meet Chambord's high quality standards, resulting in a rich, silky infusion base.
STEP TWO: Flavour Marrying
The berry infusion is filtered then blended with extracts of all-natural black raspberries, black currant and other high quality raspberry varietals. Additionally, it is married with a proprietary blend of French cognac, extracts of Madagascar vanilla and other fragrant herbs, developing into a flavorful concentration with exceptional character.
STEP THREE: Flavour Blending
The Master Blender balances the flavour profile of the fruit infusion to ensure the character of the product is worthy of bearing the Chambord name. This traditional and essential step derives a rich, yet subtle finish from the concentrate that adds depth to the complex black raspberry taste known around the world as Chambord.