With Sydney's CBD basements slowly fllling up it was only a matter of time before bar owners started to look up, as the team at Keystone have now done for their new venue. "It's called the Rook," said group director Paul Schulte, "it means a playful bird that hangs out up high."
The new restaurant bar is high above the York street hubbub. "After 4 o'clock, all the lift access is ours," said Schulte. There'll be "no signage or anything up the front, basically you know where it is up the lift," he said.
Not that they'll need it with the personnel they've got on board. They've lured long-time Black Pearl bartender, Cristiano Beretta, to head up the bar and have had group bars manager Jason Williams working on the list with him. It is a joint venture between John Duncan, Paul Schulte, and Keystone fixtures Anthony Prior and Simon Barbado – "they're guys who have been with us since day one," said Schulte, "and we've always wanted to do something with them and make them part of it." They've got Danae Cappeletto (who owns a lounge in Manhattan) on board as GM and experienced operators  Ian and Tamara Cramsey.
We've basically turned to these guys and said, 'you guys create what you want to own'. Even though we're a big company we've turned to these guys and said, 'if this was your venue, what would you do?'"
ADVERTISEMENT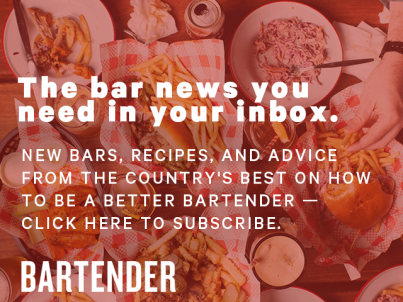 &nbsp
"The food is from a concept I saw in the UK," said Schulte. "It's basically a half a lobster, or a burger and that's it." They'll have a bunch of different ways to do both the lobster and the burger, but they want to keeop things simple and do them well.
They will start off trading 4pm til midnight, and the next stage will see the roof over the restaurant section retract, "it's going to be pretty special," said Schulte. The bar is expected to open before Christmas.