Baxter Inn recruits top trainer…
Barry Chalmers, Reserve's brand ambassador for New South Wales, is moving on, accepting a training role with the Swillhouse group (Shady Pines, Baxter Inn and Frankie's Pizza). The new role means he will also be found behind the bar again at Baxter a couple of nights per week. "I had a great time working with Reserve Brands however I am looking forward to trialling other whisky brands within my new role."
…while Simon McGoram joins Reserve
ADVERTISEMENT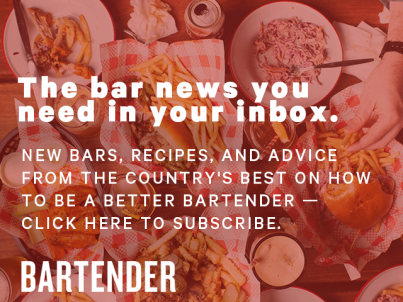 &nbsp
Bartender's Drinks Editor Simon McGoram will be leaving the team in the new year to take up the role at Reserve that Barry Chalmers has vacated. McGoram, who started working for Bartender back in 2006 after winning New Zealand Bartender of the Year, has confirmed that he'll be taking up where Chalmers left off. "It's a new direction and a new set of challenges for the New Year," explains McGoram. "I've had a great run at Bartender magazine over the years and am very proud of what we've produced there. I have to thank David and Amy Spanton for taking a punt on me all those years ago."
"It's been great working with Simon over the years," said Bartender publisher and editor, David Spanton, "but the show must go on. Over the Christmas break I'll be looking for the next Simon McGoram, so if you love writing and love the bar industry I want to hear from you," he said.
If you're interested in contributing to the country's premier bar magazine, visit our Facebook page for more details.
The team at Bartender want to wish both Simon and Barry the best of luck in their new roles, and all the best for 2013.