The NSW Office of Liquor (OLGR), Gaming and Racing has ordered Kings Cross bar, No Vacancy, to cancel an attempt at breaking the Guinnes world record for the most mojitos made in one hour. The event was scheduled to be held last Friday night.
Bartender Jonathan Coates wanted to plough through more than 120 litres of rum, 160 kilograms of limes and 95 kilograms of mint with the event receiving support from the trade, from companies like Uber Bartools.
OLGR was principally concerned that promotion of the event via their Facebook site encouraged irresponsible drinking, with messages such as, "we'll be waiting at the bar ready to get legless with all of you" attracting the ire of the liquor authorities. OLGR warned the licensee that holding the event would be in breach of their responsibilities and could attract a fine of up to $5,500.
The OLGR Director of Compliance, Paul Newson, said that such promotions increase the risk of intoxication and associated problems like anti-social behaviour. The warning from OLGR comes amid increased attention on the Kings Cross precinct in regards to alcohol-related violence. "Not only was this reckless promotion planned in high risk Kings Cross," he said, "but on the same day that a raft of new regulations were brought into effect for the precinct."
ADVERTISEMENT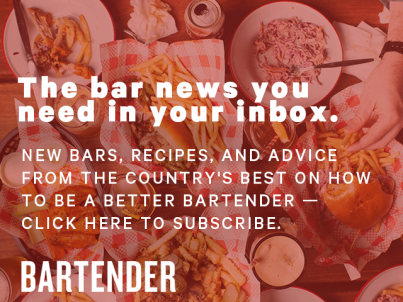 &nbsp