There's a reason why Kava is so popular
"Unfortunately no one turned up to serve me a drink but considering my past Fiji experiences perhaps that wasn't a bad thing!"
By Skipper Josh Collins
It's one of life's peculiarities that an area thought of as the source of many of the world's finest tropical drinks, is in fact far from that. Even legendary tiki drink creators Trader Vic and Don Beech sought inspiration for their drinks menu far to the east in the islands of the Caribbean where the fiery spirit of rum was born.
Australia has come a long way in the past years, with a drinks scene as adventurous and appetising as it is inventive. But one does not have to travel far to take a trip back to the bad old days of syrupy sweet chemical concoctions.
ADVERTISEMENT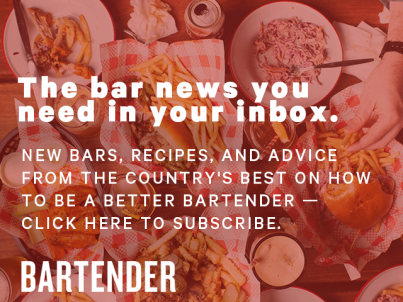 &nbsp
Fiji is a group of islands literally on Australia's doorstep, yet many years in the past in terms of drink availability and palatability. Admittedly I was not hobnobbing in the very top end resorts, where one would hope, along with the $2000 or more a day to stay, the gourmet food would at least be served alongside palatable drinks. But even in the big name hotels on Denerau Island and the splattering of smaller resorts amongst the other islands a decent tropical drink was very hard to find.
Fiji produces some pretty good local rum in the form of Bounty (particularly the Millenium rum) and Ratu's Plantation Rum, and the markets and gardens abound in a variety of known and obscure fresh fruits. Is it so impossible to combine those two ingredients to produce some decent libations?
I visited the Bounty distillery owned by SPDL – a subsidiary of Fosters International. It was ideally situated next to the fascinating town of Lautoka, and conveniently close to a sugar mill. It was amusing to find that the distillery produces not only rum from the sugar cane but also miraculously Czarina Vodka, Old Oak Brandy, Regal Whisky and Gin. Check out the converted railway carriages used to store the spirits before bottling!
Bounty rum was available in every Bar throughout the islands as well as some pretty palatable local beers such as Vonu (turtle), Fiji Bitter and my favourite South Pacific lager from Papua. Unfortunately refrigeration isn't always so available!
Denerau is the first port of call on Vitu Levu, Fiji's principle island. It is near the only international airport and home to all the big name hotels. Three nights of cruising the bars up and down the beach stretch produced nothing but unpalatable "sex on the beach" and sickly, quasi-Mai Tais. Only one bar was found to have any of the local Tiki decorations: The Coco Palms at the Westin hotel. Go for the décor and great food but not the rather gruesome cocktails.
Musket Cove is where yachties from all over the world converge for drinks every sundown. The yacht club bar is very informal and situated on it's own small island at the marina mouth. The bar staff were so charming that one had to try their cocktails – this was a bad move. My kids however were treated to an absolutely delicious mocktail of fresh papaya, coconut, and passion fruit.
Further research proved that whilst most bars couldn't mix an alcoholic drink to save their lives they excelled at non-alcoholic ones.  My recommendation for a decent Sundowner in Fiji would be to order one of these and just add rum.
I was overjoyed after a very rough crossing to find a sister bar to the Hula Bula  filled with dancing locals on the island of Waya: "BULA BAR". I ordered a Bounty on the rocks only to be met with "oh we don't have ice here!" Nor did they have a working fridge.
The Blue Lagoon is an idyllic spot sandwiched between a few islands in the Yasawa chain, where the Brooke Shields film was made. Needless to say every resort in the vicinity offered a Blue Lagoon Cocktail with relatively little success.
Only the Fisherman's bar at the north end of the lagoon lifted the game cocktail-wise to present (gasp!) a reasonably drinkable selection. Their Sundowner Slam (dark and light rum, Orange Curacao and Pineapple juice), and Barefoot Runner (white rum, triple sec and Galliano with passion fruit juice) went down very well. Not a syrup or colouring agent in sight.
On the island of Nanuya Lailai I chanced upon my favourite bar in the whole of Fiji. An unnamed collection of salvaged wooden seats, collected shells and driftwood nestled amongst the palms on the beach. A menu was pinned to one of the trees with reasonably priced drinks and the location was absolute perfection. So I waited for service, as I had arrived well within the displayed opening times. Unfortunately no one turned up to serve me a drink but considering my past Fiji experiences perhaps that wasn't a bad thing!
One can't write about drinks in Fiji without mentioning Kava. Kava is most probably the most popular drink on the islands, and is used as a trade item and ceremonial welcome gift in most villages. The root of the Yukawa plant is soaked then squeezed out through a muslin cloth into a ceremonial bowl. It has a mildly narcotic effect, which can be very cumulative, enhancing visuals and giving a very chilled out feeling.
Kava should not really be mixed with alcohol as some spectacular vomiting can ensue. But here is a couple of recipes I picked up in Hawaii worth trying as neat the drink is remarkably unpalatable. Aged rum can be added at your own risk.
Spicy Kava Kup

1 Cup squeezed kava Juice

1 jig of vanilla sugar syrup

2 jigs of coconut cream

Sliver of crushed ginger

Sprig of Mint

Pinch of Allspice

Muddle the last 3 in a Boston shaker then add the liquids and ice and shake.

Strain and serve

Fruity Kava Kup

1 Cup squeezed kava Juice

1 jig of Passion Fruit syrup

2 Jigs Guava Juice

1 Jig of Coconut cream

Blend with ice!