Bob's Bar at Print Hall
125 St Georges Terrace,
Perth
printhall.com.au
08 6282 0000
It seems Bob Hawke is having a bit of a renaissance in the eyes of Australian drinkers – first, by christening the Workers in Balmain, and now as a part of the Print Hall venture that took over the The West Australian newspaper's former headquarters (and including a $2.5m wine program). Bob's Bar is adorned with the wise words muttered by the man himself: "Any boss who sacks anyone for not turning up to work today is a bum!"
And what a great sentiment to get your drinking started. Now we're in warmer months, the bartenders at Bob's are bringing out the punch bowls.
"We're putting punches out there in a big way up at Bob's, group drinks being something we think bring people together," said Daniel Wegener, their beverage director.
ADVERTISEMENT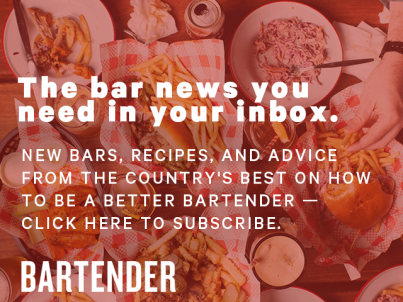 &nbsp
Classic cocktails are part of the core training regime, but Wegener is most excited about the wine list (so he should be – he is Quay's former head sommelier and heavily involved in the Master Sommeliers program). "I just can't wait for people to realise that Perth's coolest rooftop bar also has Perth's friendliest small wine list." he said. "It will change all the time and the staff are pumped to rip some tops off and show people."
We think he was talking about wine and screwcaps, but visit them on the rooftop to make sure.