England's top tequila tipple
By Simon McGoram
Tequila. I love it. You love it. Heck, even punters are coming around to its agave spirit goodness be it sipped neat or quaffed in mixed drinks. But for a long time tequila has been viewed as a bit of a one trick pony when it comes to cocktails. The Margarita has to be one of the world's most famous mixed drinks – perhaps only eclipsed by the Martini – but does this excuse even older and equally as worthy mixes being all but forgotten?
The Toreador pictured here is a sublime, fruity and perfectly balanced Tequila tipple that appears in the excellent Café Royal Cocktail Book from 1937. The author – one William J. Tarling – who preferred the moniker Bill – was on the council of the United Kingdom Bartenders Guild established just four years earlier. Tarling included recipes from Approved Cocktails which he also produced in 1937 for the Bartenders Guild. To these standardised recipes he added many more of his own and those of his bartending contemporaries to create the Café Royal Cocktail Book and a real snapshot of London drinking at the time.
Included in this fantastic book are no less than 15 tequila cocktails – printed 16 years before the first written reference to the Margarita. Only two of the drinks though are really up to scratch. The Picador (tequila, lime and Cointreau) is a kind of proto-Margarita minus the salt with the other palatable mix being the Toreador.
ADVERTISEMENT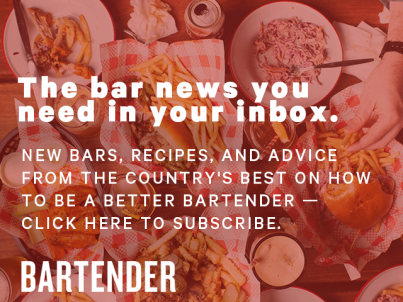 &nbsp
The Savoy Cocktail Book, written by the UK Bartenders Guild president, Harry Craddock, doesn't contain a single reference to tequila even though it was printed only seven years earlier. In fact, most American 1930s cocktail books exclude tequila too, meaning that British bartenders were early adopters of tequila and its use in cocktails. They just really had no idea what it was.
Tarling in the glossary of the Café Royal Cocktail Book thoughtfully provides an entry for those who had never come across tequila before. He describes tequila as: "a pale yellow spirit distilled from the Mexican cactus. It has a distinctive flavour, and in Mexico is drunk as an aperitif. It is used with success in cocktails."
Now that Bill has cleared things up give this a whirl.