By Sam Bygrave
Scotch whisky gets a lot of the world's attention in the global spirits market. But it's not the only game in town and when it comes to mixing drinks and creating cocktails, bartenders seem to be turning to Irish whiskey more and more – partly due to its mixability (as we'll see below) but also because it is a category that has been underdeveloped in Australia until recently, with the arrival of Redbreast and Writer's Tears in addition to the forthcoming Green Spot. American whiskies like Rittenhouse Rye and Elijah Craig have been more common, of course, but the stylistic differences between Irish whiskey and these two Americans were readily apparent in the tasting. To brandish about some stereotypes, we'll see the American whiskies were more brash – they're big untamed spirits, with more than a touch of the pioneering spirit about them. The Irish whiskies assembled here a little rounder, more welcoming – they scream hospitality, and they rounded out a quality tasting. Just as quality was the team QT had assembled to taste the whiskies: American import and bars manager, Jared Thibault; Dominic Polito, Mars Heleta, Luke Nicola, and Mr. Taka Shino.
Jameson Gold Reserve
The tasting kicked off with the Jameson Gold Reserve, and a few tasting glasses were emptied pretty quickly. "Its good for people who say they don't like Scotch, good in a cocktail," said Dominic. "Something you can drink straight as well, though," said Jared. "It's characterful."
"Its kind of floral-like, its smooth." Luke was thinking "you could bust some agave with it." Jared agreed saying honey was definitely an option. "You guys heard of a Lonsdale Lemonade? It's usually just bourbon, honey, lemon, and this would go great with it," he said. "Make it summery," suggested Dominic. "I'll get lots of herbs and chillis." "Basil would be good with that one," said Luke.
ADVERTISEMENT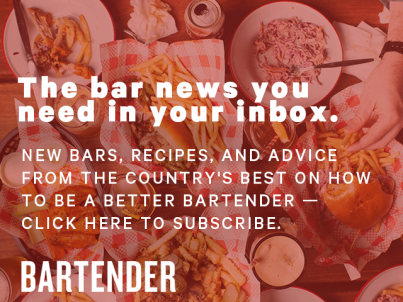 &nbsp
Writer's Tears Irish Pure Pot Still
"The aroma's very different," said Taka. "Very melony," said Luke. "It smells like sherry cask," said Jared. "It's really nice on the back," said Taka. "Melons, stone fruit," said Dominic. It didn't smell as though it had much age, the panel concluded. "It's very fresh," said Taka. "I think this would go well in a hot toddy," said Jared, "where I'm from those are real big." "I think it's definitely a highball whiskey," said Mars, "it seems like it's quite mixable as well. White peaches that would be good."
"Grapefruit and peach bitters," suggested Luke. "An old fashioned with some peach bitters," suggested Jared. "You could use some Aperol in there as well," said Taka.
Redbreast 12 Year Old
"Right from the start til right to the end you get that really nice, full flavour," commented Dominic. "It's really heavy in the mouth," said Taka. The panel agreed there were notes of leather, as well as fresh fruit. "It's really estery," said Mars. "To me it's one that goes really well in cocktails," said Jared. "I reckon a little bit of absinthe would work well with this," said Taka. He suggested pastis or absinthe could work well with it in a Cameron's Kick.
Elijah Craig 12 Year Old
"It's pretty spicy for a bourbon," said Jared. "It's got that rye spiciness," he said. "It's got a sharp back palate," said Mars. On the nose, Taka found it had "a bit of ester, some maple as well." "I'm finding nuts," said Luke.
"It's spicy on the palate, but traditionally bourbon is pretty sweet," said Jared. "It's goo because it just keeps going," said Mars, "it dissipates, but it doesn't disappear it just stays in your mouth." "It's like a hug," said Dominic, "you know hwen they hang on, you know its just there."
"I think it will go well with vanilla, maybe some nutmeg – the PX will go nicely," said Luke.
Rittenhouse Rye Whiskey
"This is my favourite in a Boulevardier and we've been killing those lately," said Jared, adding: "This is one we use in our barrel-aged cocktails, in a twist on a Negroni – It's generally two parts rye, one part rosso vermouth, and then one part Campari." "I find the aroma on that much sweeter and more mellow," said Luke in comparison to the Elijah Wood. "It lasts so long on the back of the palate," said Jared, due to its high alcohol content. "I like it cause it is just kicking your tongue straight away," said Mars. Asked to choose between the Rittenhouse and the Elijah Craig for a Manhattan, Mars quickly suggested the Rittenhouse: "I like my Manhattans dry," he said. Taka thought the Elijah Craig best suited to an Old Fashioned, however.