A witch with which to sip
By Gary Regan
I've a witch living not too far from me. Brid, by name – or by nickname, to be more precise. Brid has a shop on Main Street, selling tarot cards for reading, sage for cleansing, drums for beating and incense for burning.
It's good to have a local witch. I often pop into Brid's shop for a bit of a chin-wag – she knows all the gossip, of course. Sometimes I get my cards read while I'm there.
I believe that some folk know how to read tarot cards well, and that Brid is one of them. She offers all sorts of advice about my personal life, as well as what I jokingly call my business dealings, and it's seldom that she points me in the wrong direction.
ADVERTISEMENT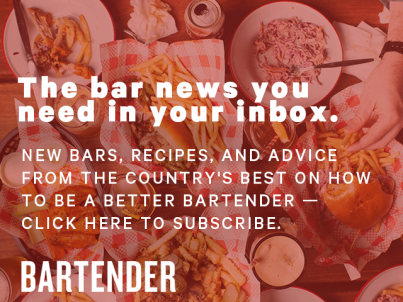 &nbsp
Having my cards read is far better than trying to understand matters of the heart, or the machinations of the financial world. Say or think what you will, but this works well for me.
If Brid was Italian, she'd be a strega, the Italian word for "witch." And Strega, as many of you might know, is also the name of a yellow liqueur created in the Italian town of Benevento, known as City of the Witches. It's sort of the Salem of Italy, as far as I can make out.
Strega liqueur is one of those herbal potions, flavoured with nearly 70 herbs and spices, and created in the mid-1800s. Nineteenth century producers were fond of making herbal potions, Benedictine being another great example of this sort of liqueur.
Some of the botanicals used to flavour Strega are said to be juniper, mint, saffron, fennel and cinnamon. It's a complex dram that can tear a drink down to its foundations unless it's used judiciously.
Junior Ryan, a bartender at Clyde Common in Portland, Ore., is a judicious sort of cocktailian. He knows how to use Strega, calming it down with a healthy tot of strong gin. When in doubt, add gin – it's a good rule of thumb.
Perhaps I'll make one of these babies for Halloween this year. It's a drink with no tricks. What a treat.
Story by Gary Regan
The Cocktailian is reprinted with the kind permission of The San Francisco Chronicle. Gary is the author of The Joy of Mixology (Clarkson Potter, 2003) among other cocktail and spirit related books. Visit his website www.ardentspirits.com and sign up for the free Ardent Spirits newsletter. You can contact Gary at: gary@ardentspirits.com