Good Times for a Good Cause are set to roll again in Sydney as Parched March returns for its fourth year. The celebration of bars for charity is once again supporting Animal Welfare League NSW, and already 60-plus kind-hearted venues have agreed to participate by selling a special Parched March drink throughout March and donating some of the proceeds.
"Every year we bring venues, drinks and fun-lovers together for this great cause," says Amy Cooper, Parched March director. "And every year I feel even more proud of Sydney's fantastic bar culture. We're about celebrating the variety and quality that this city's bars offer."
Operators who have pledged their support for 2013 include The Keystone Group, Merivale, Hugos, Urban Purveyor Group, The Lil'Darlin group, Pocket, Stitch and Button, The Lord Dudley, GRAIN bar at the Four Seasons hotel, Mrs Sippy, Velluto, the Greengate Hotel, Kaya, The Alexandria Hotel and The Imperial Hotel.
Parched March 2013 boasts another fun events programme and last year's extreme tasting stunt, 30 Bars in 30 Days, will be on again.
ADVERTISEMENT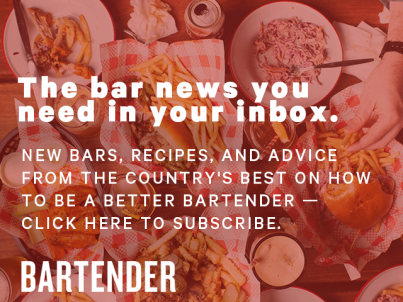 &nbsp
"We're looking for contenders who are man or woman enough to step up to that one," says Cooper, who last year completed the 30 Bars in a Day circuit along with Bartender publisher David Spanton and a crew of dedicated cocktail lovers. "It's the perfect challenge for industry people with stamina to prove their genuine love of bars and drinks."
Also new for 2013 is the Parched March PUP-UP, a series of specially created dog artworks to be decorated by artists and celebrities. They'll appear in participating venues throughout March and will be the target of a special treasure hunt Facebook check-in competition. Three Mambo 'Farting Dogs' will be painted live at the Parched March launch on 27 February and another hound is being designed by garden guru Jamie Durie, a Parched March ambassador.
Parched March is also seeking easy-on-the-eye bar staff and operators with photogenic pets for the first Parched March Pets calendar. "It doesn't matter what species your pet is," says Cooper, "as long as it can fit into a studio, won't kill anyone and you both look good together in front of the camera. Boys and girls both welcome.
"We're excited about this. It'll be hot. It'll make Penelope Cruz's Campari calendar look like the ugly sisters' scrapbook."
Interested bars, contenders for 30 Bars in a Day and potential Parched March Pets should all contact Cooper at ac@amycooper.id.au