Malacca makes a comeback…
It was the gin that really shook things up when it was released overseas back in 2000. It was a sweeter, more fruit forward style of gin which some have claimed to be the first of the New Western Dry gins. Up until now the chances of finding a bottle were slim, however: production ceased years back. Well, the good news is that Diageo has announced Tanqueray Malacca will make a return for a limited production run of 9,000 cases, being released in the US in February. As for a local release, there is nothing confirmed at the moment, a Diageo spokesperson said. "Our focus continues to be on Tanqueray and Tanqueray No. Ten in this market," they said. "We'll explore other options in the future, but nothing is confirmed."
To purchase internationally try thewhiskyexchange.com.
…and Maker's Mark backflips on ABV changes
Last week in an announcement to members of the Maker's Mark Ambassadors program, the COO of Maker's, Rob Samuels, indicated that because of increased demand for their bourbon they would be reducing the ABV% by three percentage points in the US, from 45% down to 42%.  Social media networks went ablaze with criticism of the move coming from fans of the bourbon and bartenders.
Over the weekend, however, Maker's Mark have announced that because of consumer reaction they will be returning the ABV% to 45% — which again has set Twitter feeds in a stir. The question remains, however, just what the company will do with all the product that has been bottled at 42% ABV as some people — like Twitter user @bagchatter — had already received the new 42% ABV stock. In an interview with Drink Spirits, Samuels suggested they may become collectors' items.
ADVERTISEMENT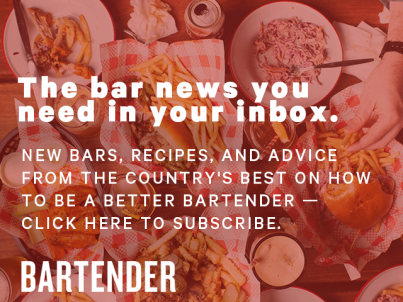 &nbsp
Like many imported brands, Maker's Mark in Australia is sold at a different ABV to that of the United States. It is sold here at an ABV of 40%.