131 St Georges Terrace, Perth
This place has been open for a few months now but we thought better late than never. Given it has former Luxe luminary, Joe Sinagra on board for the beverage program it is no surprise that the cocktail list for this little den of deliciousness is of the wide ranging style. It's a handsomely designed menu that covers everything from gin and genever, to amari and teapots of punch. There's a smart brandy list (something we think can be too easily forgotten in a world that always looks to the next trend); the Frapin Fontpinot XO is our pick of the Cognacs on offer.
Artisan cheeses and plates of duck liver parfait, steak tartare and smoked salmon blinis mark the food of Bobeche with a French accent. It feels like food and drink that has taken a step out of the modern world around us and is rooted in the idea that style is not of one time or place but about what you do and how you do it.
ADVERTISEMENT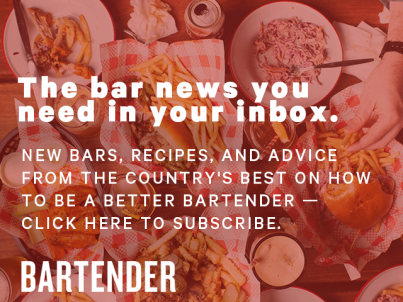 &nbsp