As Parched March 2013 heads into its third week, the good times are rolling and the Parched March cocktails are flowing at the unique Sydney charity bar odyssey's 76 participating bars.
"We can't thank all the venues enough for their hearty support and for the amazing drinks they've made for us this year to raise money for animal welfare and show off the skills and creativity of the Sydney bar scene," said Parched March director, Amy Cooper.
"I'd also like to thank our partners, Suntory and Mambo, for embracing our cause and sharing the dedication to good times and great drinks in Sydney bars," she said.
Parched March events so far have included a packed-out launch party at theloft; the 'Save The Crow's Furry Friends' bash at The Stoned Crow, Crows Nest, which raised $3,000, (including a generous personal $2,000 donation from owner Arik Shifroni); an all-afternoon party with pooches at Pets at The Pub at The Alexandria Hotel, and Best in Show at the Lord Dudley Hotel.
ADVERTISEMENT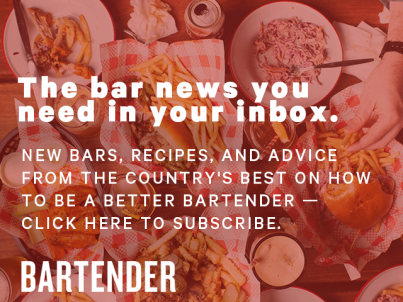 &nbsp
Still to come are Wine V Cocktails: The Rematch; Mr CBD at Ananas; Art for the Animals at Name This Bar and Meet the Brewer at GRAIN, Four Seasons. Details at www.parchedmarch.com
This week sees another first for Parched March with the 'Furry Friday Rescue Challenge' taking place on Friday evening (March 22) at 12 centrally located participating bars.
Cirque de Ole: grapefruit & ginger juices with tequila, Kings ginger liqueur, & St Germain at Longrain.
"We're challenging our Parched Marchers to spot four dog statuettes hidden in some of the bars, then to check in with a photo at each, to win a prize," said Cooper.
"The statuettes are one-off artworks created by  Parched March ambassador Jamie Durie and Mambo artists specially for us, and will be auctioned in the last week of Parched March to raise more funds for our charity, Animal Welfare League NSW," she said.
You can see them at http://parched-march.blogspot.com.au/2013_03_01_archive.html
Meanwhile, anyone with a serious interest in spirits or wine should get along to Wine V Cocktails: The Rematch this Wednesday night at Kit and Kaboodle. There you'll see Keystone sommelier Sarah Limacher and her team of winos go head to head with bar manager Jason Williams and his bartender crew.
"It got messy last year, and it'll be messier still this year," said Cooper. "Even with the firm hand of Mark Ward refereeing, I reckon there could be blood spilled!" she said.