1st Floor, 10-14 Bulletin Place, Sydney
bulletinplace.com
Open just before Christmas 2012, Bulletin Place has been a breath of fresh air in the Sydney CBD thanks to the focus on fresh produce — their five strong list of cocktails is determined by what is the best fruit at the market each day. It's an approach that chefs have taken for some time, as bartender and co-owner Tim Philips will tell you.
It's possibly one of the most talked about bar openings in the last year — you might have heard of Mr Philips before — but it's not a one man show. Joining Philips in the venture are Adi Ruiz and Robb Sloan, both of whom have worked in the industry for many years.
Which plays into the bar's favour when it comes to their "schtick". Which is that there's no "schtick". No theme to speak of, just a bar with good drinks and good service.
When we last checked in with them they said business was great with Friday nights attracting more and more of the local CBD crowd; Saturday nights, however, sees the bar become more of a destination bar.
ADVERTISEMENT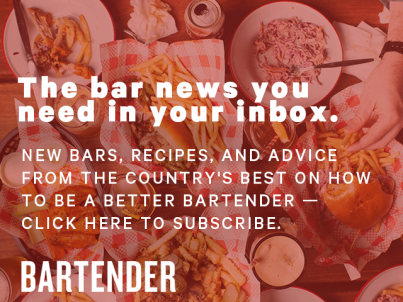 &nbsp
Watch Tim Philips talk about what makes a good cocktail list and the importance of fresh, seasonal produce.