In Berlin you'll wander through abattoirs to get to drinking dens, in Barcelona, venture through derelict laundrettes to reach a buzzing tapas bar and in Shanghai, climb to the top of the tallest buildings to find a tippling spot. Bring this a little closer to home and Melbourne's laneways are riddled with some of the world's best bars and eateries. Which leads to my question: Why in Brisbane in particular, does location seem to be one of the most important factors to consider when opening a new venue?
Are the people of Brisbane less adventurous than in other cities? Is it correlated to our infrastructure? Is it simply a lack of population? Or is there something more?
Let me start by saying that the unfairly labelled 'Banana Benders' are definitely not given as much credit as they deserve. They certainly know how to have a good time in their own special way; a tinny or two, a meat pie and a quick nap in the street on the way home will never go astray. However they are more than open to testing the water on new ideas. Just look at how far our cocktail and dining scene has come in the last two years — this certainly would not have happened without the support of the general public. There must be a reason why location is so crucial in Queensland.
ADVERTISEMENT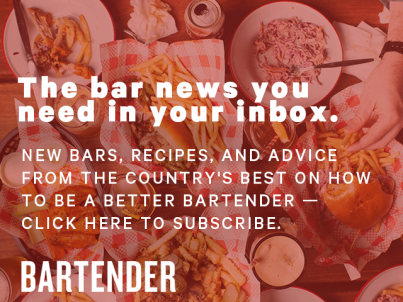 &nbsp
Infrastructure will always play a major role in the development and sustainability of areas and suburbs within any city. Settlements will develop, then agglomeration in those areas will ensure the longevity of businesses within the local community. However, to ensure these businesses reach their optimum potential it is important to have accessibility from other areas to help draw in as much business as possible. Being a fairly newly developed city, Brisbane's roads are good – if you can turn a blind eye to the potholes and slightly strange driving habits of your companions on the road. However, considering how expensive taxis are in this state, (and we prefer our customers not to drive so they will sample our wares), I turn my focus to trains and buses. This is where Brisbane falls rather short. Having moved here from London 4 years ago where you can catch a bus or train 24 hours round the clock, I was shocked at the lack of late night transport available in this city, not to mention how expensive it is.
On another note, where is everybody? Although Brisbane is listed as the third largest city in Australia in terms of population, at 2.15 million people it is barely half the size of the second most populated city Melbourne (4.17 million). Not only does Melbourne steal all our young, talented industry folk, but we as a city do not yet appear to have a strong influx of people migrating to our state. If Brisbane keeps growing at the rate it currently is, we will become a city of wonderful venues with no-one in them.
Lastlly, there is the lack of local publications in comparison to other major cities. Not to be misunderstood, as we do have some fantastic local magazines that touch on cuisine, dining and drinking within the Brisbane area on a regular basis. Unfortunately last year our main weekly restaurant, bar and food review section was all but completely removed from our biggest selling paper. I think this has been rather detrimental to many businesses as we do rely heavily on reviewers generating public awareness, especially for those businesses that do not have a large budget for advertising and are more inclined to rely on word of mouth. The majority of our information available to the public about our bars and restaurant come from industry specific national magazines or blogs that are not necessarily going to appeal to the everyday person.
So Brisbane, how about a little assistance from your maker's please. The local councils and government could make a huge difference by reviewing our transport and infrastructure and injecting a little bit of capital where necessary, just no more bridges or tunnels please. We will continue to rely heavily on tourism boards encouraging the migration to, and not from our city to ensure our population grows at a competitive rate to our city. Lastly, it would be wonderful to see resurgence in our local publications as I feel they have an enormous positive impact on our industry.
One day we will hopefully see the introduction of hidden-away, next to impossible to find venues that are frequented as often as those fronting our busiest streets. However this will not happen until business owners can be sure that if they open a quality venue with quality products and service it does not matter where they are, build it and people will come – city of dreams.