The Wild Rover
75 Campbell Street, Surry Hills
02 9280 2235
[nggallery id=94]
The much-anticipated opening of the Wild Rover, after a couple of setbacks, is finally here. Opening at the end of next week, the two-level bar from James Bradey and Warren Burns (owners of Grandma's) will hold 120 people, with the same drinks and food across both levels — downstairs it's expected will be a quieter affair, and upstairs, with a plan down the track to have live music, is expected to be a little more boisterous.
They found out they had finally received their licence last Wednesday.
ADVERTISEMENT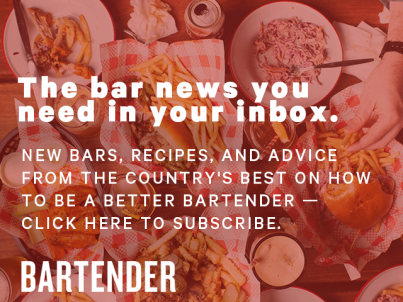 &nbsp
"It felt like there was a weight lifted off our shoulders," said Bradey. "I found out at 7:30, got in contact with Warren about 7:45; we met where Kim was working at 8:30 and by 9:45 we were some of the drunkest people in Sydney," he said. "It was a celebration, and a relief — and a good craic, we were trying to embody the Wild Rover, exactly!"
They've assembled a killer team of Sydney bartenders, too: Mike Tomasic (Zeta), Jono Carr (The Rook), Mikey Lowe (The Roosevelt), are just a few names that have been added to the roster overseen by general manager Kim McDiarmid.
They've got to have good bartenders, because they've got a wide-ranging drinks selection to work with.
"We've got drinks on there that are trying to cover everyones tastes, not all drinks for one person's tastes," said Bradey.
"Every table will be table service all the time, so we want to have people that are not, "I'm a bartender and that's all I do." We want to have people that will come out and serve the floor and the bar," he said.
Bradey describes the bar as offering "stripped back, unabashed, no-bullshit no-pomp fun."
"Our Irish influence is about having fun, coming with your friends and family, and its all about the craic — about having a good time. And the liquid kind of matches the ethos of the venue, rather than the other way round," he said.
The Wild Rover first weekend open to the public wil be Friday the 5th of April. They're are open 4pm to 12pm Monday through Saturday, and from 4pm to 10pm on Sundays.