This week sees the Just One Shift initiative taking place. Starting from Monday the 8th and rolling all the way through to Sunday 14th, bartenders from Australia and all across the globe will take part in the plan to raise $250,000 USD over a one-week period, with all proceeds going to the charity Wine to Water, who focus on providing clean water to needy people worldwide.
"For years I've been telling everyone who'll listen that bartenders can change the world," said Regan, "and together with Doc Hendley, the ex-bartender who founded Wine to Water, we're about to prove it."
Bartenders who are interested in helping out by donating the tips they earn for just one shift can sign up at justoneshift.com. And for punters who are interested in getting behind the bartenders who are giving their tips to charity, they can check out the list of Aussie bars participating here, which includes bars like Palmer & Co, The Roosevelt, Helvetica, The Alchemist and more.
And during the week you can watch the progress of the fund-raising attempts at the website, as bartenders tip their tips into the fund at the end of each shift.
ADVERTISEMENT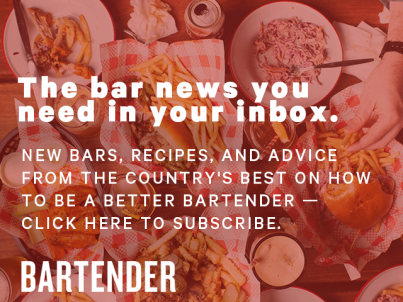 &nbsp