By Sam Bygrave
The trade in tap beer at Frankie's Pizza is a good example of where brewing is right now: they've got their mainstream, chuggable Boags Draught (of which they plow through plenty, we're told). But you're just as likely to have your bartender put your plastic beer mug down on the bar, filled with a distinctly blue-coloured beer. One sip reveals a strong spine of acid in the beer: you're drinking the Doctor's Orders Cephalopod. A quick Google and you'll discover that octopi and squids are members of the Cephalopoda class; ask the bartender why the drink is blue (they add squid ink to the brew to give it the eerie blue colour), and things start to come together.
But you're also just as likely not to be able to get it, because like other beers in this brave new world of brewing, it is seasonal with only so many barrels being produced.
These kinds of beers are a long way from the old choice between the big brewer's options. Now, instead of choosing between the beer equivalent of Coke or Pepsi, there's a kaleidoscope of flavours for punters to get into.
ADVERTISEMENT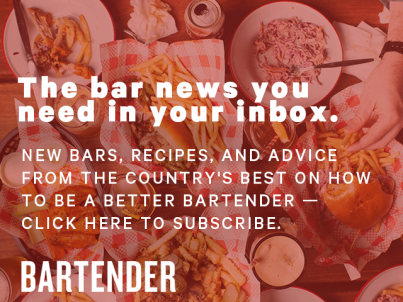 &nbsp
Doctor's Order's Darren Robinson told us he was surprised with how well Cephalopod has been received. As he said, sour and tart beers aren't for everybody — perhaps it's the dose of squid ink that gets people excited?
He's an example of what Richard Adamson, head brewer at Young Henry's, calls a "gypsy brewer". There's remarkable cooperation and healthy competition amongst the players in the craft brewing scene.
"Contract brewing or gypsy brewing is an economic reality in the industry," said Adamson, "with a large capital outlay and red tape a barrier for entry to the industry.
Brewery owners, on the other hand, wantto get the most use out of their capital investment so there is a symbiotic relationship between them.
"Collaboration is a different thing," said Adamson, "where brewers will get together to create something unique which is more a mark of mutual respect and friendship. On the whole, the industry does pull together and is generally supportive. Of course, their will always be rivalries, differences of opinion, breakups and make-ups."
Danielle Allen, one half of the brewing outfit Two Birds, agrees that the beer-brewing community is cooperative.
"Everyone in the craft beer community is very supportive of each other and we all get along great! We're all in it together and the more people that we can all educate together about craft beer the better off we all are. "
A trip to America with her friend, and now business partner and brewer, Jayne, was spent drinking great beer, igniting an idea that just wouldn't go away.
"Jayne was keen to start her own beer company and I've always wanted to have my own business," said Allen. "We have very different, but complimentary, skill sets and after a lot of discussion over the next eight to nine months, we left our jobs and Two Birds Brewing was hatched."
Most craft brewers get into it via the gateway of home brew, like the way Peter Philip, head brewer and founder of Wayward Brewing. "I've been a home brewer for over 12 years and always loved the idea of creating enjoyment with something I've created," he said. "I've got a successful business in the field of superannuation technology which has allowed me a the flexibility do start anther business on the side. Starting a brewery is extremely time consuming and at the moment I'm working 7 days per week, usually 12 or more hours a day. I've purposely started very small with Wayward, partly to do with the demands on my other business but partly because I want Wayward to grow organically."
But it's not all bar crawls and beer tasting. If you're thinking of getting out of the bar game and into the brew game, though, you'd best be a committed beer nut.
"Brewers work ridiculously hard so without a borderline obsessive love of beer you just won't cut it," said Adamson.
And you might be surprised at how little brewing you actually do.
"The main thing I have found out fairly quickly is that actually brewing beer is only a small part of the job," said Dave Padden of Riverside Brewing. "We have to be cleaners, salesman, accountants, plumbers, electricians… you name it."
"Brewing involves long days and loads of heavy lifting," he said.
It might help to split the duties between partners, as they did atTwo Birds.
"I'm known as the 'other bird'," said Allen, who takes care of the business side of things. "There is only two of us, [so] we both have quite varied roles to ensure everything gets done! I look after our on and off premise customers in NSW, manage our distributors in QLD and WA and wholesalers. Review sales and forecast production, order packaging, pay the bills and try to manage cash flow, deliveries, empty keg round ups and the marketing and brand development. I also try to be an accountant, a debt collector and a logistics queen!"
Though the job roles are as varied as the beers the consensus is that craft beer industry is only going to grow.
"I think pushing boundaries is one of the main tenants of craft brewing," said Philip. "There are a huge number of extremely talented home brewers out there at the moment brewing amazing beer."
Two Bird's Allen agrees. "Most definitely," she said. "Australia is really only at the start of the craft beer revolution."