The Quintessential Queenslander
[nggallery id=101]
Corner of Alfred & Constance Streets, Fortitude Valley
07 3251 6500
alfredandconstance.com.au
By Amy Spanton
Images by Florian Groehn
There's a lot going on at Alfred & Constance. In fact, there are four venues in one. And more drinks lists, food menus and nooks and crannies to peruse than one outing will allow. "This place is awesome – definitely worth the drive", said a review on Urbanspoon. And that's saying something. 'Awesome' is not usually a word found on review sites. It seems the era of Brissie's pumping super-nightclubs is coming to a close with patrons clamouring for more eccentric and intimate places to spend their downtime.
ADVERTISEMENT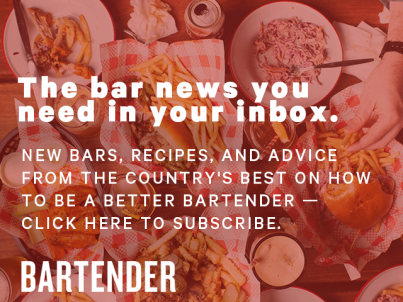 &nbsp
Alfred & Constance is the new venue for Limes Hotel & Rooftop Bar owner Damian Griffiths. Opening last November, the multi-faceted entertainer is set in-and-around the bones of two old timber homes offering a staggering variety of drinking and dining, that the owners say is "at it's heart, a gastro pub".  Feel like a coffee and a sundae? Well Alfred's Café will sort you out, night and day. For a dinner date, book yourself a table in the Vanguard Beer Garden restaurant and bar and try a roast pork roll or an eye fillet steak. After dinner you might feel like dancing up a storm upstairs in the White Lightning Tiki Bar with some wacky drink, or maybe you'll just want to kick back in a comfy couch in the Tunes Bar.
From instigation to completion, owner Damien Griffiths says this project took nearly five years. He enlisted the help of Alexander Loterzstain, an Argentinian born, Brisbane-based designer and owner of Derlot (www.derlot.com), who also worked on Limes with him.
According to Loterzstain, some of the major challenges with this project were sourcing the items from all around the world. "We have a lot of vintage spaces with a lot of quirky things like kangaroo pipes and beer taps with customised handles that are all vintage microphones," he says. "We spent about the best part of one year sourcing things from all around the world. We purchased about a thousand items on Ebay. In my travels I visited antique shops, second hand shops and also design stores. I didn't want to create something that was just like going into a junkyard and buying a whole heap of things. I wanted to create something that had soul but it was well curated."
Loterzstain describes the challenge of pulling together so many spaces under one roof as 'refreshing'. "The challenge was not to hold back and really explore the theme of "experience" – a theatrical approach to the design of the interior," he says, adding: "We wanted to create a place in which you can discover things, that surprises you."
It seems both owner and designer have hit the right note with a diverse crowd filling the bar each night. "With so many different spaces and being a restaurant/gastro-pub by day, party venue by night, we attract a really varied crowd. You'll find a lot of corporates coming in for lunch or for after work drinks as we're nearby several office buildings. On the weekends you'll find party-goers in the White Lightning Tiki Bar while those looking for a decent drink and a plate of good food will be downstairs amongst the Vanguard Beer Garden and Tunes Bar."
Get your drink on…
Much like the venue itself, the drinks offering is big and fun. Bar Director, Blake Coote has supervised the varied lists from the four bars. First up, White Lightning, the requisite Queensland Tiki bar with drinks in pineapples and coconuts with kitschy garnishes with Keaton Loxley and Chris Drage behind the stick. According to Coote, Richard Bocatto (of Painkiller New York and Dutch Kills fame) set up the drinks offering. "He visited just before the venue opened to conduct staff trainings on beverages, service and all things tiki," he said.
The Air Raid Shelter is a hidden little basement room under the stairs; this bar is all about funky modern cocktails and getting down to Motown records. "Don't be surprised to be bopping along to Jackson 5 or the Supremes while having a Perlini carbonated cocktail, a cold smoked cocktail, or a dairy treated bottled punch cocktail," says Coote, adding: "The list is short to encourage a lively atmosphere where dancing with your white chocolate treated tequila and lavender sour or classic martini is encouraged!" Perryn Collier (ex Laneway) and Andy Toop (ex Lychee Lounge) are behind the stick and run the bar.
The Vanguard Beer Garden Restaurant and bar is an outdoor area has a big focus on food, with an open kitchen where patrons can see whole pigs being cooked and carved, and huge wood fired ovens working their magic. The drinks offering is focused on complementing the food with cocktails, cocktail jugs, wines and 16 beer taps. Mikey Pattison (ex The Bowery, Press Club) runs this bar.
Finally, there is the Tunes Bar and Alfred Café. Tunes bar is a small bar offering a very similar list to Vanguard, while Alfred cafe, dishes out coffee and delicious cafe food by day and morphs into a late night food bar, serving alcoholic juices and boozy smoothies as well as tasty late night fare – think gourmet homemade sausage rolls, ribs, hot dogs, pork rolls, meatballs and wedges 'til the wee hours of the morning.  Sophie Haylock (ex CRU Bar + Cellar) is looking after proceedings.
When it comes to service, Perryn Collier says: "Our style of service is fun, casual and professional. We have an in-house training program with sessions fortnightly, which is focused around consistency, customer service and knowledge." According to Collier, this training program gives the staff the capability to deliver fantastic professional service in a relaxed and fun environment.
Fill your belly
Famed Brisbane chef Jocelyn Hancock steps in as Patron Chef for Alfred & Constance bringing an approach to food forged over a lifetime to bear on the kitchen. Her approach, known as 'clean food' lets the wood-fired oven and the quality set the tone for the menu. "If you've got a roast pig coming out of the oven, or a whole rack of beef rib, you add a lovely salad and a few roast potatoes and that's it. Things don't have to be tricked up," Jocelyn said.
The woodfired oven is central to the service of this gastro pub in conjunction with sourcing local produce. But vegetarians beware, this is a meat-lovers paradise. Think pasture-fed beef on the bone, roast pork carved from the whole pig with crackling and slow wood roasted butterflied lamb. And if it's a more simple counter meal you're after, think hamburger, pork roll or warm braised lamb sandwich.
So with drinking, dining and crafty interiors all checked off the to do list, Alfred and Constance is paying off handsomely. So next time you're in the 'Valley, forget the late, late night and have a full week of fun under one roof.