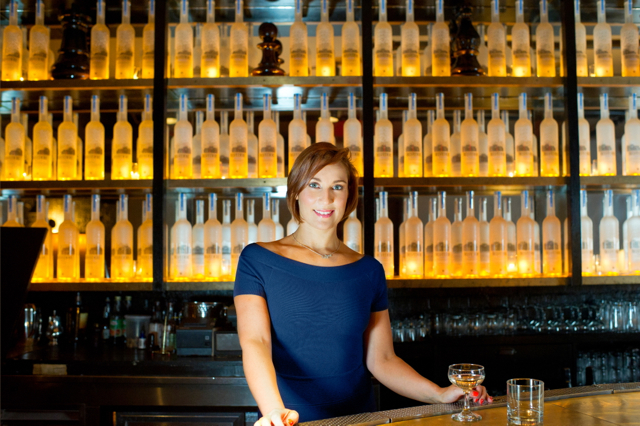 One of the most respected authorities on vodka and mixology worldwide, Claire Smith, sits down with Bartender to discuss her ten year love affair with Belvedere Vodka, trends and her latest creations.
Claire, you are currently Belvedere's Head of Spirit Creation & Mixology, what does that role actually entail?
My role is pretty varied and diverse! I wear many hats, but essentially, my focus is centered upon the spirit inside the bottle. I am responsible for new liquid development, working closely with Polmos Zyrardów, the Belvedere distillery, to ensure all our Vodkas reach the highest standards. Within the vodka category, it is important to constantly innovate and be creative, and I'm incredibly proud of the work we do to develop flavours using only real and fresh fruit – flavours that are differentiated and respect centuries of vodka making tradition.
Where did your passion for Belvedere and vodka begin?
ADVERTISEMENT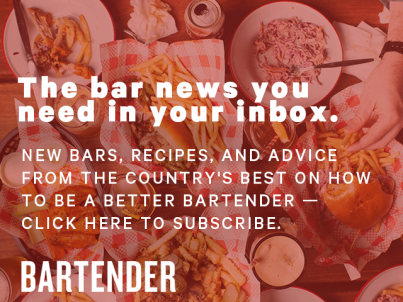 &nbsp
I first 'discovered' Belvedere in Kentucky while I was on a trip hosted by a Bourbon brand. Despite all the delicious Bourbon, I was immediately drawn to the quality of this incredible Vodka. I had always been passionate about the spirit, but had never experienced anything like Belvedere before. Once back in London I sought out MHUK who had recently acquired the brand in the UK, and I harassed them constantly until they agreed to allow me to represent it. That was a decade ago and we've been in love ever since!
Creator of Belvedere Black Raspberry, Pink Grapefruit & Belvedere Bloody Mary, where does your inspiration for each maceration come from?
Ultimately, it is my priority to create vodkas that the consumer will enjoy and to not develop gimmicky or synthetic flavours that are not in line with our brand's core values. Belvedere's philosophy is to use only 100% fresh and natural ingredients; practically we are only limited to what Mother Nature has given us! Our creativity must also be in line with consumer demand. Some flavours that feel familiar within gastronomy for instance will not be commercially viable when distilled, they are simply too innovative or unique. Therefore, we look to create vodkas that utilise fantastic ingredients, pairing these with more accessible flavours that the consumer recognises and trusts. Essentially though, inspiration can be found anyway, and often in the most unlikely of places.
Tell us a bit about your newest creation Belvedere Unfiltered ?
Belvedere and Belvedere Unfiltered are made from Dankowskie Rye, however they are made from different strains of this rye. Belvedere Vodka is made from Gold Rye, and Unfiltered from Diamond. Dankowskie Diamond Rye is a rare grain, and very low in starch and once distilled, delivers an unparalleled silky smooth vodka.
Unfiltered is a Vodka defined by its texture. Rich, full bodied and creamy, Unfiltered embodies the texture of a spirit that has been aged; a mellowness that is found in malt whiskey, a creaminess that is found in aged wine.
Drinks that are minimal, restrained and simple work perfectly with Belvedere Unfiltered. The iconic Vodka Martini; a twist on a Manhattan or a simple Belvedere Unfiltered on the rocks are all stunning examples of Belvedere Unfiltered's versatility.
What are the latest cocktail trends, what can we expect to see in the next 6-12 months?
I think we'll see drinks that contain less sugar, or sweet ingredients. There has been a considerable 'drying out' of drinks, so a departure from sweet ingredients, syrups or liqueurs. I think we'll see beer being used as a cocktail ingredient to bring flavour and texture, and I think hydrosols will become the new 'bitters'.
How do you drink your Belvedere?
Neat, on the rocks with a grapefruit twist. A drink that never fails to make me smile.