Mixxit Chronicles have returned — and their training session on Scotch and Irish whiskies have been a hit with bartenders in Melbourne, Adelaide and Sydney. We popped by the session held last week at Sydney's The Wild Rover and spent the better part (in more ways than one) of the afternoon sipping whisk(e)y and hearing the profanities pile up in an entertaining fashion.
Trainers Jason Crawley and Dylan Howarth take bartenders on a journey that covers not just the the history of drinks since time immemorial, but the whole of human history, finding our existence inextricably linked to the good old drink. But it's not as dreary and bookish as that might sound — if you haven't caught a session yet, expect a very polished presentation, plenty of laughs and some tops swearing. And of course plenty of whisk(e)y to discover.
And the show rolls on. Jason and Dylan will be in Brisbane tomorrow (Tuesday) and Wednesday, before skipping across the country to Perth the following week, where they will be at Universal Bar on the 5th and 6th of June. Email jason@mixxit.com.au to RSVP!
ADVERTISEMENT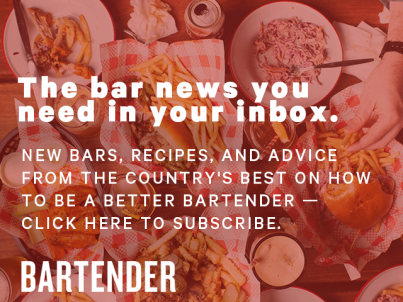 &nbsp