Sources have told Australian Bartender that the long running relationship between spirits company Diageo and Sven Almenning's training and consultancy business, Behind Bars, is ending in September after seven successful years. "Diageo Australia has decided will be moving ahead with a new on-premise agency this coming financial year and as such, will be ending its relationship with Behind Bars from 13 September 2013," a Diageo spokesperson said.
For the best part of the last decade the successful Alchemy training program has garnered many awards and provided innumerable bartenders with training all around Australia.
The contract to carry out Diageo's on-premise training and events program was up for tender recently, with a number of companies invited to compete for it. Diageo has confirmed what sources have told Australian Bartender, that the winning tender is one from Sweet&Chilli, a drinks consultancy that originated in the UK but has recently expanded to Australia.
"Sweet & Chili have been confirmed as Diageo Australia's new on-premise agency," the Diageo spokesperson said.
ADVERTISEMENT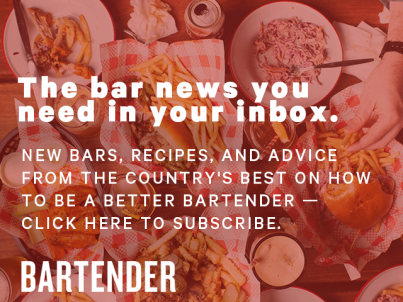 &nbsp
The sources also said that due to the loss of the contract, Behind Bars will need to let go all the trainers and other staff that were working on the Diageo account. Bartender understands that the trainers would need to re-apply with Sweet&Chilli if such roles were available.
The timing appears to be less than ideal with the news being delivered to Behind Bars the day after the World Class Australia competition wrapped up.
Both Behind Bars and Sweet&Chilli were unavailable for comment this morning.