Yebisu Izakaya
Shop 7-10 Regent Place, Sydney
Bartenders, prepare to be put on notice. We have seen the future, and there's no place for your rubbish chat and drink-guzzling, drink-slinging inefficiency. There's no place for a heavy pour of free drinks with that pretty girl you want to get off with. The future is robots, of course — check out Mr Makr Shakr below if you don't believe.


Although the future isn't quite here yet — that's why it's the future — we think that Yebisu Izakaya might be a stepping stone along the way. Sidle up to this izakaya, and take a seat at the bar, and never be stuck talking to a boring bartender again. Ordering is done via iPad.
ADVERTISEMENT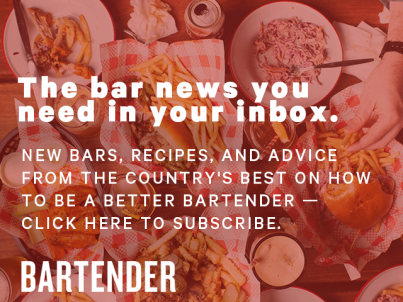 &nbsp
In the tradition of Japanese izakayas there's plenty of good drinking food to be had: get into the chicken skin, as there's nothing tastier than its barbecued, fatty goodness. It makes the Yebisu beers go down even quicker. There's a huge range of sake and they have actual humans there to answer any questions you have.
The future is coming, but we're not there yet, so keep pushing that bad chat.