We hope you've been getting your study on for the Bartender Magazine Bartender of the Year sponsored by ABSOLUT ELYX and Havana Club, because this year's prize for first place will be one to remember. Not only do you take out the title of Bartender of the Year 2013 with all the bragging rights that brings, but our competition sponsors have even more in store for you.
ABSOLUT ELYX is proud to announce the First Prize for the Bartender magazine Bartender of the Year 2013 is a return trip to Sweden to visit the ABSOLUT Brand Home in Ahus and Stockholm whilst attending  ABSOLUT AKADEMI PRO – one of the best Vodka training programmes in the world – created by bartenders for bartenders.
"This is a once in a lifetime opportunity not to be missed!" said Pernod Ricard's Spirits Ambassador, Ben Davidson.
"I can't wait to see who will rise to the top this year, in this most prestigious competition for bartenders," he said.
ADVERTISEMENT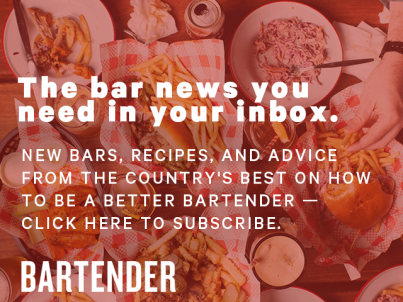 &nbsp
Davidson will also be conducting competition training sessions during August and September, so keep an eye on Facebook Bartender Groups for dates and times. And if for some reason you've missed putting your name down for the comp and have your eyes on the prize, get in touch with competition organiser Sam Bygrave at sam@spantonmedia.com.
Have you tried your hand at the test yet? Click here to have a crack at last year's exam to see what you're in for.