I was in Boston a couple of months back, attending the Boston Cocktail Summit. It was a grand affair that culminated, from my point of view, in me being roasted, Friars Club-style, by some of my best friends in the business. They were far too kind to me.
I was privileged to meet Brother Cleve while I was in town. Brother Cleve is a DJ, a bartender, a bar consultant and a musician.
In Boston, Brother Cleve is the recognized godfather of the cocktail scene, and his music career, as a member of the band Combustible Edison, ties in with his reputation as a cocktailian since the band played lounge music, tunes suitable to accompany a few rounds of sophisticated spirits and the like.
The leader of Combustible Edison, a man known as the Millionaire, also created Combustible Edison the cocktail. His recipe for the drink appeared on the back cover of the band's first CD, "I, Swinger," and was featured in "Cocktail: The Drinks Bible for the 21st Century," by Paul Harrington and Laura Moorhead (Viking Adult, 1998).
ADVERTISEMENT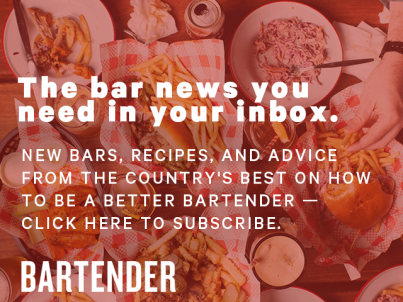 &nbsp
Combustible Edison is a pyrotechnical extravaganza of a drink, involving flaming brandy poured from on high into a glass filled with chilled Campari and fresh lemon juice. If you find a bartender willing to make this drink for you, I highly recommend you give it a try.
Brother Cleve reminisced to me about a night in the 1990s at Cafe Montmartre in Madison, Wis., where, as Combustible Edison was playing, the bartender made a dozen of the eponymous cocktails by pouring the flaming brandy from an oversize brandy snifter into prepared glasses as he walked the length of the bar, leaving "trails of fire along the bar."
Please don't try this at home.
If you do want to put together something similar in your kitchen, though, try the Edison cocktail. It's made with the same ingredients, but this version doesn't call for igniting the brandy, so it's far more suitable for home consumption.
And this way, you're sure you won't get roasted.