Pernod Ricard Australia is now calling for entries to the Beefeater 24 Global Bartender Competition. The comp will see the best talent from 26 countries go up against one another in a test of their creativity and mixology skills.
For the Aussie leg of the competition, 12 finalists will be drawn from WA, NSW, VIC, and QLD to present their drinks to the judging panel. The winner of the Australian leg will be flown to the UK to compete in the global final on the 7th of November. And if you happen to take out the global comp you'll take another trip, this time to Japan, to learn more about the Japanese bartending scene and the teas that are central to the Beefeater 24 flavour profile.
Pernod Ricard's spirits ambassador, Ben Davidson, thinks its a chance for Aussie bartenders to show the world what they're made of.
"This is a great opportunity for Australian bartenders to raise their profile on a world stage", said Davidson.
ADVERTISEMENT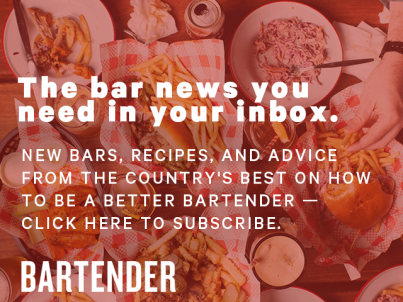 &nbsp
Here's what you've got to do:
Participating bartenders will be tasked with creating a classic cocktail using Beefeater Dry – which they then have to adapt with a modern twist using Beefeater 24. In addition to the cocktail recipes, bartenders will also be asked to provide the story behind the two serves, detailing the rationale behind their choices.
Entries close on August 15 2013 and can be submitted at beefeater24competition.com. To compete,  download Competition rules and instructions from the Facebook Bartender Networks or contact Ben Davidson with any competition related questions.