201 Missenden Road, Newtown Sydney
facebook.com/misspeachesnewtown
Soul food. It's another phrase for "fucking tasty drinking food", if you ask us. Miss Peaches dives into the deep south for their delicious take on drinking food. There's some talented bartenders on board in the space above the Hotel Marlborough in the increasingly bar-ified Newtown. Brought to you by The Riversdale Group, the guys who brought Lo-Fi and The Standard to hospo prominence, the refit and relaunch of the Marlborough Hotel has now been completed with this newest addition. It's being treated as a completely separate baby, lead by the creative hospo team of Richie Haines, Marty Routledge and Luke Della Santa (whose other ventures include The Vic and The Projects, Enmore). It's a move likely to attract new punters all the while keeping the Marly's weathered locals happy.
Food is a huge part of what they're doing at Miss Peaches — and thank God for it. On the menu are deep south sensations like Pot o' Crawdaddies with Fixin's; New Orleans' gift to the art of the sandwich, by way of the Oyster Po' Boy and there's nothing like a proper shrimp gumbo, served here with okra, hot sauce, rice, prawns, and a whole lot of soul.
They've also put on a very talented bar team, lead by James Snelgrove (you may have seen him presenting a How To in the mag in the years gone by).

View Larger Map
ADVERTISEMENT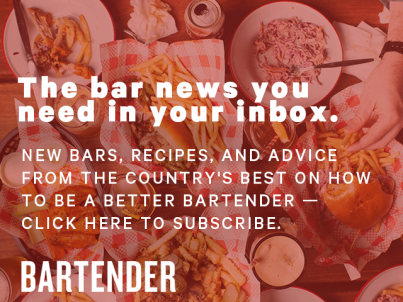 &nbsp