Much has been made of the resurgence of cocktails — but is the boom over? Has the cocktail moment passed? And if not, where's it going to next?
These are just some of the questions we'll be asking at this year's Sydney Bar Week workshop on Monday the 23rd of September. Make sure you book your tickets to the workshops asap as there's only 15 seats left!
Our speakers for this panel discussion include some of the industry's most influential figures, including:
Jason Williams, Keystone's group bars manager and former Australian Bartender Magazine Bartender of the Year;
Another ex-Bartender of the Year in Ben Davidson, spirits ambassador for Pernod Ricard;
Sven Almenning, managing director of the award-winning Speakeasy Group (you may have heard of his bars Eau de Vie, The Roosevelt and Bottleneck Bar & Eatery, right?);
and Anton Forte, co-owner of Swillhouse Group whose bars include Shady Pines Saloon, the Baxter Inn, and Frankie's Pizza by the Slice.
ADVERTISEMENT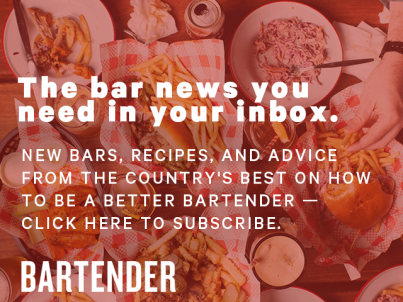 &nbsp
Head to barweek.com.au now to find out more about some of the other workshops on offer!