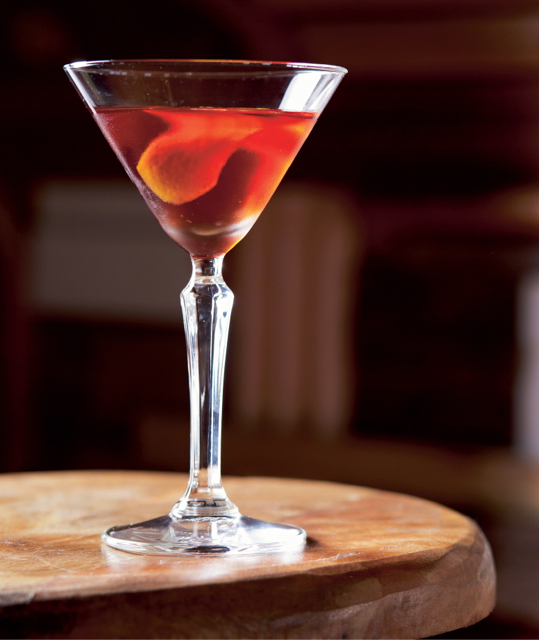 Quinquinas. These under-appreciated, herbal, bitter wine-based drinks might seem a little dowdy, but they pack a lot of flavour. Oh, and they are downright delicious when mixed, like in this Dubonnet Cocktail.
Dubonnet was created in 1846 by a Parisian named Joseph Dubonnet. He was a chemist, and his recipe was in response to the then French government's call for recipes that would make the ingestion of quinine more palatable for the French Foreign Legion to fight malaria — so they themselves might fight others — in Africa. If anything was going to convince the soldiers of that time to take their medicine, it was a glass of booze. Add some sugar, grape spirit, herbs and spice to that red wine, and what you get is a complex, refreshing, characterful glass of plonk.
The only way to improve upon that is to add some gin to it. Or Scotch, in the case of the Arnaud Special. There are scores of recipes calling for quinquinas back in the day. Books like The Savoy are peppered with recipes that name check Kina Lillet, Dubonnet and a Spanish brand of quinquina by the name of Calisaya  (which takes its name from Cinchona Calisaya, a kind of cinchona that has one of the highest concentrations of quinine within).
The book has two recipes that call for the same ingredients, this one, and the Zaza. They're the same drink, except that this one is stirred, and the Zaza gets a shake. They're joined in the book by the Appetiser Cocktail which paired two parts Dubonnet with one part gin and two dashes orgeat.
ADVERTISEMENT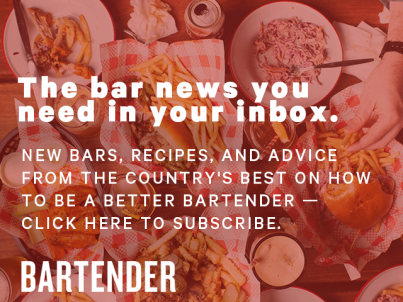 &nbsp
It's become de rigeur to note that a little gin and Dubonnet was enjoyed both the late Queen Mother and the QEII herself; it's often said that a Dubonnet Cocktail is Liz's pre-lunch drink of choice, one that the BBC reported that sent service staff at Lords scurrying about the local off-licences for a dusty bottle of the stuff, the only bottle they had being half empty and probably last served when William and Harry were in nappies.
The thing about this drink is its simple preparation deliver more flavour bang for your buck than you might otherwise get from any two other ingredients. All the work has been done for you by the kind producers. You take you gin, and get the wonderful botanicals. You grab your Dubonnet, and you get a whack of spices and red fruit characters from the wine base. And to tie it all together on the palate, that spine of bittering quinine adds length to the palate — though the modern, quinine-light version of Dubonnet could benefit from a drop of bitters or two.
Dubonnet Cocktail
30ml Dubonnet Rouge
30ml gin
1 lemon twist
Stir with ice and strain into
a coupette. Garnish with a
lemon twist.
Adapted from the Savoy Cocktail Book