By Tom Hollings
The Australian wine scene is undergoing an exciting transformation, with the quality and diversity of our wine at an all-time high. Wine-loving punters are more willing to test the waters and try new things, and no longer do we rely solely on shiraz, cabernet sauvignon, chardonnay and sauvignon blanc to stock our cellars. The following are three of the most popular emerging grape varieties vying for attention, with quality examples available from both international and local producers.
Prosecco [proh-SEHK-koh].
Prosecco is a white wine variety from the northeast of Italy, where it produces the country's iconic sparkling wines. Its easy-drinking nature and great value for money, with both Italian imports from Veneto and locally grown examples from Central Victoria doing a roaring trade here.
Prosecco's primary flavours include apples, pears and citrus, and unlike the traditional Champagne method its single fermentation results in a crisp, more fruit-driven style. Prosecco is also generally lighter and lower in alcohol, making it an ideal aperitif. When matching with food, think light dishes like salads, light seafood dishes or an antipasto plate — and of course, it's the natural partner to white peach puree in a Bellini, as made at Harry's Bar, Venice.
ADVERTISEMENT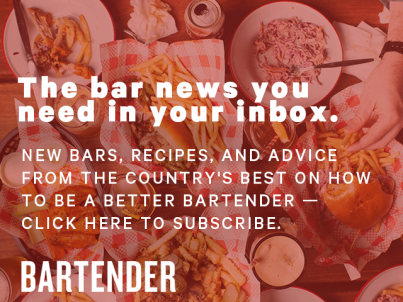 &nbsp
Pinot Gris / Grigio ['pee-noh gree' / 'gree-joe'].
Pinot gris and pinot grigio are in fact the exact same variety, with 'gris' referring to the rounder, richer styles made famous in Alsace, France, and 'grigio' applying to lighter, crisper styles you'd find in northern Italy. Australian winemakers will name theirs depending on the final style they create.
The grape's popularity stems from its easy-drinking nature. It is soft, juicy and without confronting acidity, with flavours of pears, apples, melons and subtle spice. The best local examples come from cooler regions like Adelaide Hills, Orange, Tasmania and the Mornington Peninsula, and like sauv blanc it is best drunk young. When matching with food, look for salads, fish and lighter pastas.
Tempranillo ['temp-rah-nee-yoh'].
Tempranillo is to Spaniards what shiraz is to Australians.  It's their 'go-to' variety, and its versatility and food-friendly nature have made it extremely successful here in Australia too.  Tempranillo is a medium to full-bodied wine with flavours of plums, cherries, and savoury, 'earthy' characters.
In Spain, tempranillo is made in a wide range of styles from young and fresh (joven) to oak aged (crianza) to the really full-bodied (reserva). There are great examples coming out of McLaren Vale, Margaret River, Adelaide Hills and Central Victoria.
Aussie tempranillo is still in its early days and made mostly as an early-drinking style, so there's no need to hide them away for too long.  The variety is notoriously food friendly, and matches well with tapas dishes and meats like roast lamb or pork. It also has its mixing uses, standing in for shiraz in a New York Sour.
New York Sour

50ml rye whiskey
20ml lemon juice
20ml sugar syrup
20ml tempranillo

Shake with ice, strain over ice in a rocks glass. Float tempranillo on top.

Adapted from a recipe in Speakeasy by Jason Kosmas & Dushan Zaric