Survey the international cider scene & soak up these two recipes
In 2012 cider had been growing at a rate well over 40 per cent by volume, according to Nielsen Scantrack data. Whilst mainstream beer has been declining, punters have been switching to cider and there's no wonder given the variety and breadth of the offerings available today.
In fact the value and volume of cider sales in Australia increased by more than 150 per cent in the period between 2007 and 2011 — for instance, the value of spirits sold in that time only increased by 13.1 per cent. We're left now with a cider market worth $552 million a year.
But that's still just 1.8 per cent of all alcohol sales in 2011.
The big chunk of sales go to the flagship international brands however, so it pays to have an idea of what's out there on the market.
ADVERTISEMENT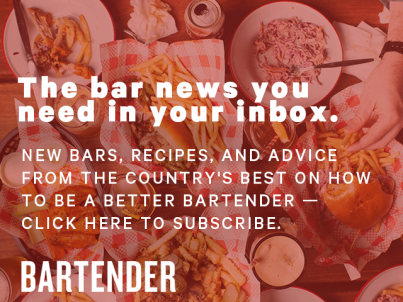 &nbsp
It's not just about apples
What we've seen is a boom in innovative flavours added to a traditional apple base. It's had the effect of drawing new drinkers in to the cider category — and opened up opportunities for the mixologist behind the bar. Leading the pack is the suave Swedish maker Rekorderlig, who's innovative range of flavours includes apple and blackcurrant, some with zingy ginger accents, and zesty, fruity passionfruit, among others.
Pear is going bananas, too
But there's been a bunch of pear ciders making appearances lately — New Zealand's Old Mout ciders have bumped up the alcohol percentage for their Pear Scrumpy cider (coming in at eight per cent ABV); this has been a particularly well-received perry by bartenders.
And who can forget the Irish brand that helped kick along interest in the category, Magners. They too have a pear cider in addition to the classic original, which as you can see in the recipe from bartender Stuart Morrow presented here, makes a pretty refreshing drink.
[singlepic id=2688 w=290 float=left]
Sydneycider
20ml applejack
10ml St Germain
15ml lemon juice
4-6 mint leaves
Top with Magners
Build and swizzle in a highball glass
Recipe adapted from Stuart Morrow, Neighbourhood
[singlepic id=2691 w=130 float=left] [singlepic id=2687 w=290 float=right]
Passionfruit Fizz
30ml lime juice
45ml Amaretto
Top with Rekorderlig Passionfruit
Garnish with half passionfruit.
[singlepic id=2692 w=130 float=left]