Last night a packed crowd saw Jason Williams, group bars manager for Keystone, take out the national final of the Beefeater 24 Global Bartender Competition held at Sydney's The Barber Shop.
The competition saw 12 of Australia's top bartending talents take to the bar to battle it out for the right to represent Australia at the Beefeater 24 Global Bartender Competition final held in London. Williams managed to keep both second place Perryn Collier (Alfred & Constance) and third place Nick Selvadurai (Cookie) out of the top spot, with the judges lapping up his drinks.
Beefeater's global brand ambassador, Tim Stones, was in town for the final. He took up judging duties alongside Pernod Ricard's Jamie Terrell and Ben Davidson, and owner of The Barber Shop, Mike Enright.
ADVERTISEMENT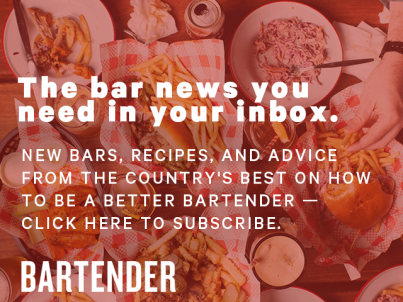 &nbsp