There's just 18 days to go til Sydney Bar Week 2013 kicks off. With that and this bout of warmer weather in mind, we got to thinking about rum — lots of rum. Because on Sunday the 22nd of September the rum-market paradise of Sugarcane Sunday returns. Tom Bulmer — he of rum-running Sydney Rum Club fame — is getting together a great range of over 100 rums for the hospo trade and the public to try and it will be kicking off at 1pm at Chimmi's Rum Cantina in Bondi Junction.
"Everyone can expect a whole set of new rums," said Bulmer. "We will be launching rums that will be for the first time seen available in Australia, as well as just a cracking afternoon with live streaming Caribbean radio, spray tans, and over 100 rums to try in Signature cocktails and oh yes Pina Colada's in and around the mouth."
The afternoon promises to a great way to spend a Sydney Bar Week Sunday — the event is "less serious and more about rum culture and having a laugh in the sun." Entry will be free with a charity donation for the hospo trade if you book ahead (just email Tom@sydneyrumclub.com.au ) and for those that get there early, there will be private bottles available for tasting and cocktails on arrival. Members of the rum loving public can purchase a ticket online here at ticketbooth for $25, which includes 5 rums of your choice in the rum market, and each rum after at just $3 a dram.
ADVERTISEMENT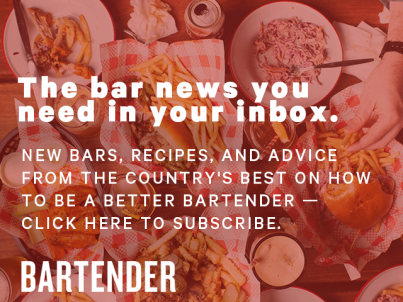 &nbsp
Bulmer recommends embracing the tiki style for the afternoon, too. "If people want to not stand out leave the braces and bow ties at home, it's tiki," he said.