The Perth bar scene is set to expand again this month, when Tim Wastell's new project opens up on Tuesday September 10. Called Bar de Halcyon, there's signs that this will be most authentic tapas bar with real pintxos being served up with the drinks. The bar will be in Wolf Lane. We hear that Wastell has finished up working on the bar, with the team being headed up by general manager Alexander von Pfeiffer and assistant manager Kirsten McEnhill.
Sydney bar industry stalwart, Jules Serna (ex-Hemmesphere, Foveaux) has taken up residence at oyster-shucking joint, The Morrison.
Alfred & Constance's owner, Damian Griffiths, has kept busy with the opening of new bakery by day, bar by night Brisbane venue, Chester St Bakery & Bar. The talented Perryn Collier is heading up the bar.
ADVERTISEMENT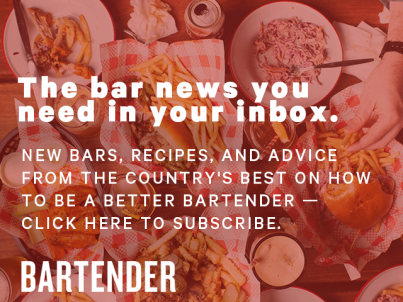 &nbsp
Who will be this year's Bartender of the Year?
The Australian Bartender Bartender of the Year sponsored by ABSOLUT ELYX and Havana Club is set to be huge in 2013. With the toughest written exam in the country and this year's Top 10 taking place in front of 600 of the industry's most influential people, the bar is certainly high for this year's winner. Up for grabs — in addition to the bragging rights — is a trip to Arhus, Sweden to visit the home of ABSOLUT ELYX. Get in touch with Sam Bygrave at sam@spantonmedia.com with any last minute competition questions and RSVPs — and hit the books!