There are just 10 days until Sydney Bar Week kicks off on Saturday the 21st of September. There's plenty of action happening during Bar Week and one of the biggest events will be this year's Jameson Bartenders Ball, happening at a secret location on the Monday 23rd at 7pm. Last year's event was a huge success and this year will again feature a night packed with entertainment for the trade. We asked Jameson what they had in store.
"Last September, over 500 bartenders were welcomed to a secret Surry Hills location to attend the Jameson Bartenders Ball. With three themed areas, this event offered unique Jameson drinks, sneaker polishing services, and arcade games," said Miriam Shoolman, Group Brand Manager for Jameson.
"This year, Jameson plans to ramp it up and return to Sydney Bar Week with an event that bartenders won't want to miss," she said.
To be hosted in a secret location, tickets will be extremely sought after, so click here to register your attendance.
ADVERTISEMENT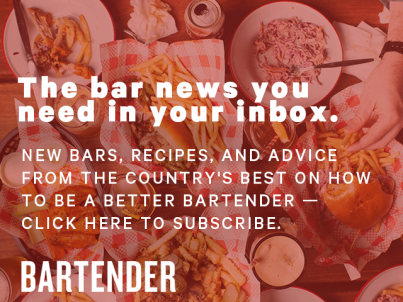 &nbsp
To find out more about the great events happening at Bar Week, head to barweek.com.au and follow us on Facebook and Twitter.