Sydney Bar Week kicks off in just 9 days, and the weather in Sydney has been absolutely cracking — you could call it Mint Julep weather. So it's just as well that Miss Peaches and Woodford Reserve are presenting a night at the Kentucky Derby – it's a chance to enjoy some fun southern hospitality in Newtown with four different juleps and their very own take on traditional American racing fare.
Get ready for a crawfish pie washed down with a Georgian Julep!
We asked Miss Peaches' bar manager Jimmy Snelgrove what he loves about the Mint Julep:
"It has to be the fresh flavour of the mint interacting with the sugar and bourbon that changes upon every sip as the drink dilutes," he said. "It's also versatile with the addition of other favours, something we're playing with at Miss Peaches."
ADVERTISEMENT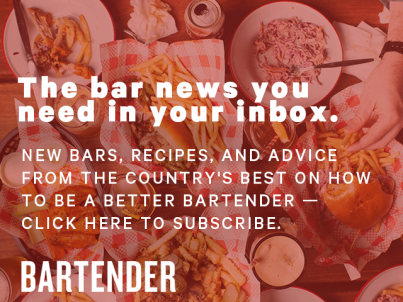 &nbsp
And no doubt that's what you'll see on Monday the 23rd. Get there from 6pm to partake!
For more info on other great Bar Week events head to barweek.com.au now