Sydney Bar Week starts this weekend! Hopefully by now you've registered to attend all the amazing trade parties that are happening — get in amongst it!
And the Put It In Your Mouth lads (Andy Penney & Rossco Charman) have hooked up a deal with Uber Taxi for a free taxi (up to $50 worth) to the after party this Tuesday night — but you're going to need to RSVP (ASAP!) to get the free code to use on the night. And just joining the event on Facebook is not an RSVP people!
Check out the details of what's in store below and then email your RSVP to putitinyourmouthprom@gmail.com quicksmart.
ADVERTISEMENT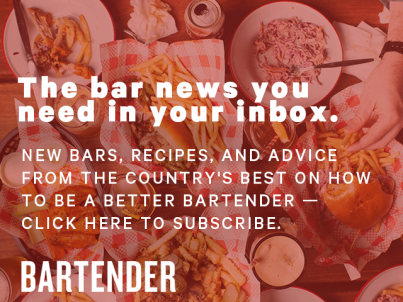 &nbsp
The after party kicks off at 11pm on Tuesday the 24th of September: read the story below for more details.
The put it in your mouth boys are back, and this year the theme is PROM NIGHT.
As it's prom night, you MUST come with a date or entry may be refused at the door. Boys, we are expecting you be the man and ask a lovely lady (or man if that's how you roll) to accompany you to this night of nights. No individual entries will be allowed.
There will also be a prize for best prom proposal, so get it on film and email it to us to be in the running. On the night we will also be crowning one lucky couple Prom King & Queen.
For the 99% of you that didn't finish high school here is what a prom entails:
There will be fairy floss, a kissing booth, a really average live band, disk jockeys playing nothing but cliché graduation music, bad dancing, a year book photo booth, a ball pit (and no, we are not referring to the Bartender of the Year Top 10), and many more surprises on the night.
We have high expectations for your formal attire people. The dress code for the night is "FORMAL TO THE WAIST, THEN BAD TASTE". You can interpret that however you like!!! There will be prizes for best dressed.
RSVP's will only be accepted when submitted as a couple.
Please send you, and your partner's names and Venues/Companies to putitinyourmouthprom@gmail.com
Also check out our face book page for more information on the prom.
As always this is a party for the industry, put on by the industry. Everyone involved in the bar industry is welcome, provided you adhere to the prom committee rules listed above.
Click here for more information about Sydney Bar Week events.