The Sydney CBD bar revival is showing no signs of letting up, with a new bar and restaurant, York Trading Co, opening up on York Street.
And it's an area that Natalie Ng, who is consulting on the project, is pretty familiar with (she's nominated for the Bar Manager of the Year title at this year's Bar Awards, for her work at Mojo Record Bar — which is directly opposite York Trading Co). Owners Matthias Larcher and Gwen Tran are channeling a distinctly New York vibe with this venue, which is little bit restaurant and a lot of bar. They'll be offering a "New York style bar with Italian street food," according to Ng.
"The concept is more that we have food to compliment the drinks as opposed to the other way around," she said. "Hence why when you walk through the door you have such a big bar area, and the cattle rail against the wall, because you want a big bar environment before the restaurant environment."
Indeed the long, narrow room you enter into reminds you of New York hole in the wall deli counters, and they've got that rarest of CBD commodities: council approval for outdoor seating on the footpath and at the rear of the venue.
There's good drinking to be had as well, with an all-rounder offering on the cards. "[We'll have] a good beer list from around the world, also having as much of an American focus as we can as well. Leaning to the side of bourbons, whiskies, American-made produce and beers as well," she said.
ADVERTISEMENT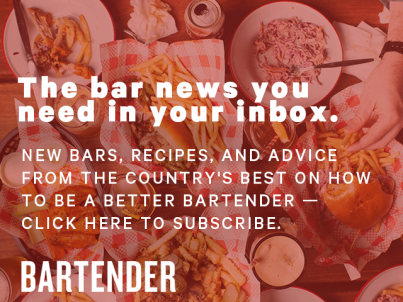 &nbsp
There's also be a solid wine offering and 10-15 cocktails on the list which will be contemporary twists on classics. "We're going to do a Cosmopolitan, but in a really cool way," said Ng, and they'll also have their versions of a Manhattan and a Southside.
Ng is consulting on the project for the first three months, and they've taken on as bar manager Ryan Gardam. Gardam is moving on from Cafe Sydney to take up the role and has managed Cafe Pacifico and Rambutan previously. The former sous chef at Bambini Wine Trust, Simon Mackay, is heading up the kitchen.
"We've got a good, solid team, but a small team as well," said Ng, "with a lot of big personalities in a small space, which is awesome."
York Trading Co will open on the 8th of October, at 28 York Street Sydney.

View Larger Map